Communal Studies Association is focused on America's historical communal sites, intentional communities, and communal societies.
Latest Issue of Communal Studies
Communal Societies Journal Vol 39, No 2
Contents
Articles
CHRISTINA W. LOPEZ AND RUSSELL WEAVER
A Conceptual Model for Assessing Environmentally Responsible Practices in Ecological Intentional Communities: Examples from Texas, USA
LAUREN M. GRIFFITH
The Centripetal Pull of U.S. Ashrams: Nodes in a Sacred Transnational Network
CHERYL COULTHARD
Frances Wrig…
Annual Conference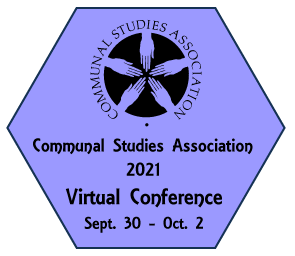 The 2021 CSA Conference will be VIRTUAL. The dates remain September 30 – October 2, 2021.
Registration for the CSA 2021 Virtual Conference will be coming soon.