The Communal Studies Association is an interdisciplinary organization for people living in intentional communities, historic site personnel and academics representing topics including history, anthropology, religious studies, sociology, political science, and others. Each year, the CSA's annual conference is held at the site of an historic intentional community.
The 2021 CSA Conference Theme:
"Sustainability, Justice, & Inclusivity"
September 30 – October 2, 2021
The 2021 Communal Studies Conference will be virtual. The 2021 theme will be Sustainability, Justice, & Inclusivity, but, as always, we welcome papers on any topic relating to communal societies and intentional communities, past and present.
A Message from the CSA President about this decision: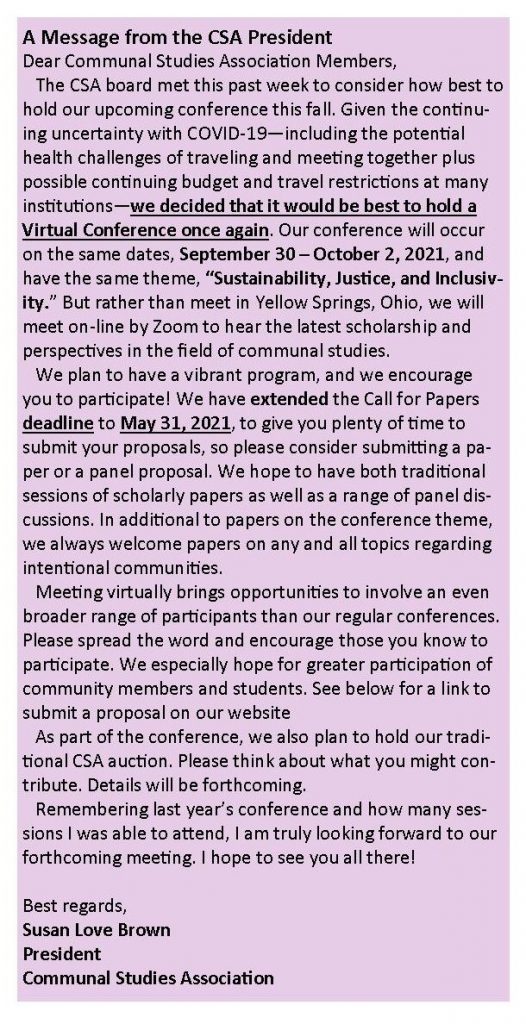 Registration for the CSA 2021 Virtual Conference will be coming soon.