The Communal Studies Association is an interdisciplinary organization for people living in intentional communities, historic site personnel and academics representing topics including history, anthropology, religious studies, sociology, political science, and others. Each year, the CSA's annual conference is held at the site of an historic intentional community.
The 2022 CSA Conference: "Communities Emerging from Crisis"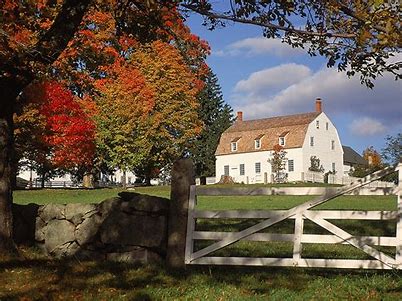 The Communal Studies Conference will meet September 29-October 1, 2022 at Canterbury Shaker Village in Canterbury, New Hampshire, near Concord.
The theme for the conference is "Communities Emerging from Crisis," a timely topic in this age of COVID.
---
Register for the Conference
The registration deadline is September 20 to guarantee meals.
To register online, click here.
To register by mail, download this PDF of the registration form, and return the completed form and payment to the address listed at the bottom.
---
To purchase or renew your CSA Membership, click here.