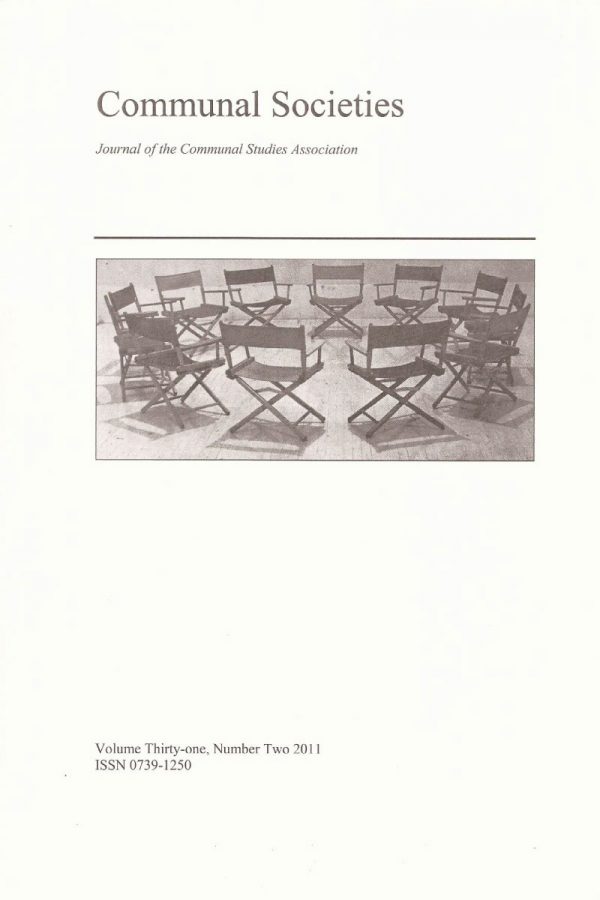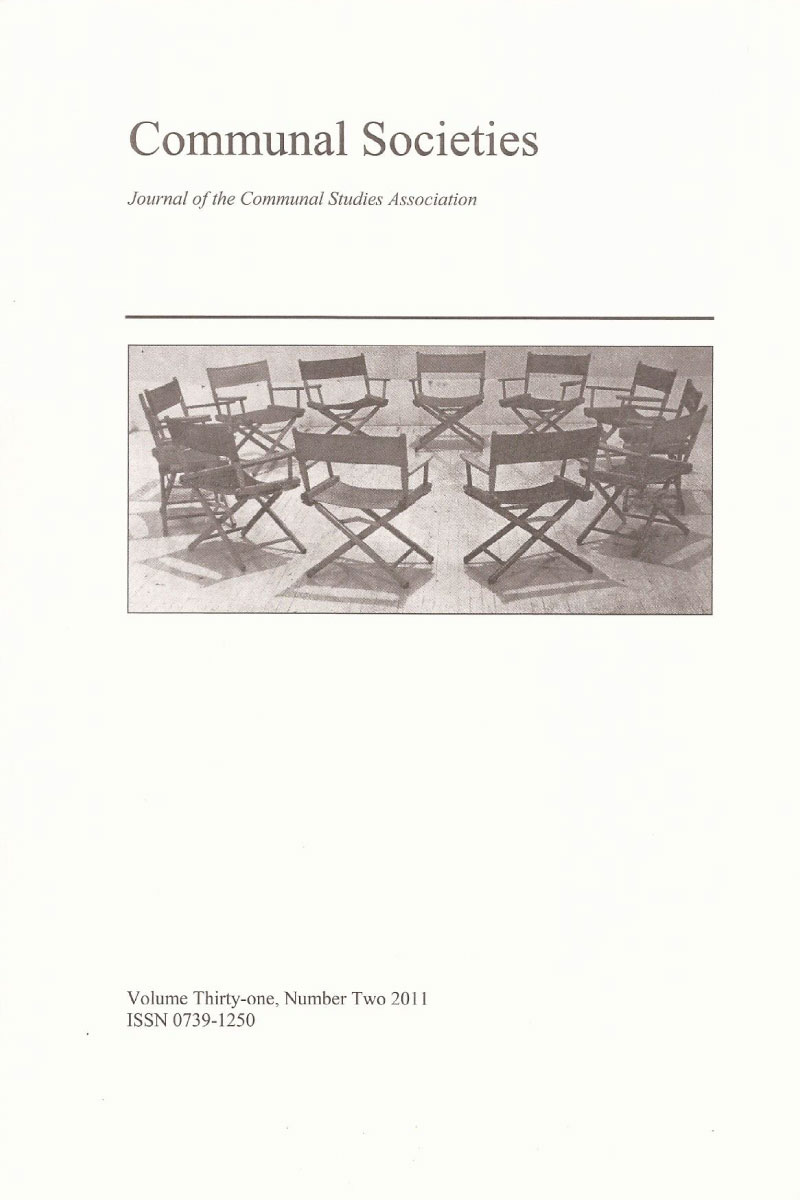 Communal Societies Journal Vol 31, No 2
$15.00 – $25.00
Description
Contents
Articles
HOLLY FOLK
Zion City: A Theocratic Municipality, With a Coda on Ave Maria.
JAMES HORROX
City Communes in Israel: Prolegomena to a Morphology  Urban Communalism.
CAROL MEDLICOTT
Our spiritual ancestors: Alonzo Hollister's Record of Shaker "Pioneers" in the West.
ADAM KRAKOWSKI
Stillness at Last: Preservation of the Built Environment at Sabbathday Lake.
Document
ELENA BROSLOVSKY
Thickened Light" and the Lengthened Shadow of Charles F. Dederich.
Reviews
CHARLES LE WARNE
The Love Israel Family: Urban Commune, Rural Commune, Holly Folk.
JOEL NATHAN ROSEN
From New Lanark to Mound Bayou: Owenism in the Mississippi Delta, Lucy Jayne Kamau.
JAN MARTIN BANG
Ed. Camphill: From Founding Seed to Worldwide Movement, Dan McKanan.
CARL BENTON STRAUB
An Honorable Harvest: Shakers and the Natural World, Carol Medlicott.
HENRY NEAR
Where Community Happens: The Kibbutz and the Philosophy of Communalism, Bill Metcalf.
JOHN NEWTON
The Double Rainbow: James K. Baxter, Ngati Hau and the Jerusalem Commune, Bill Metcalf.
Additional information
| | |
| --- | --- |
| Shipping Destination | USA and Canada, International |