Sale!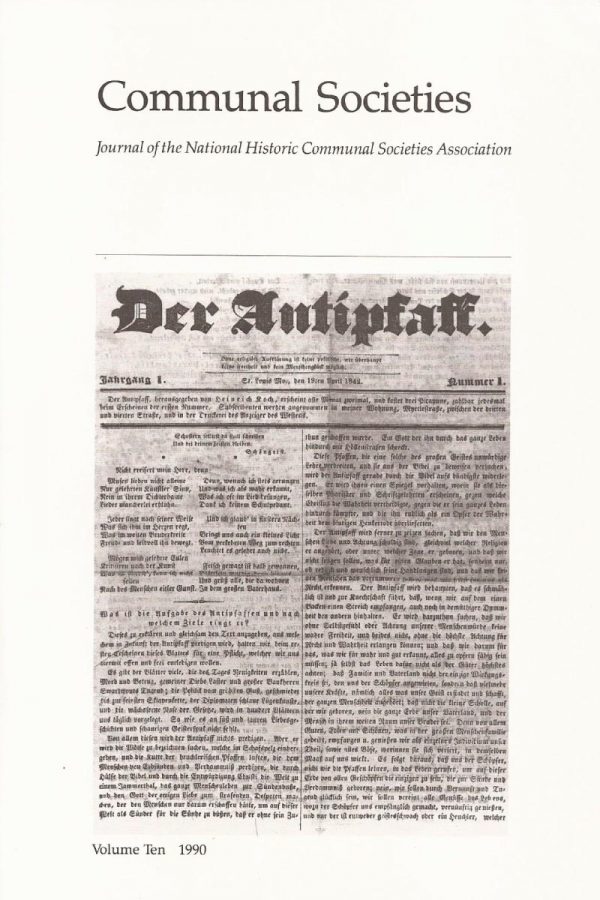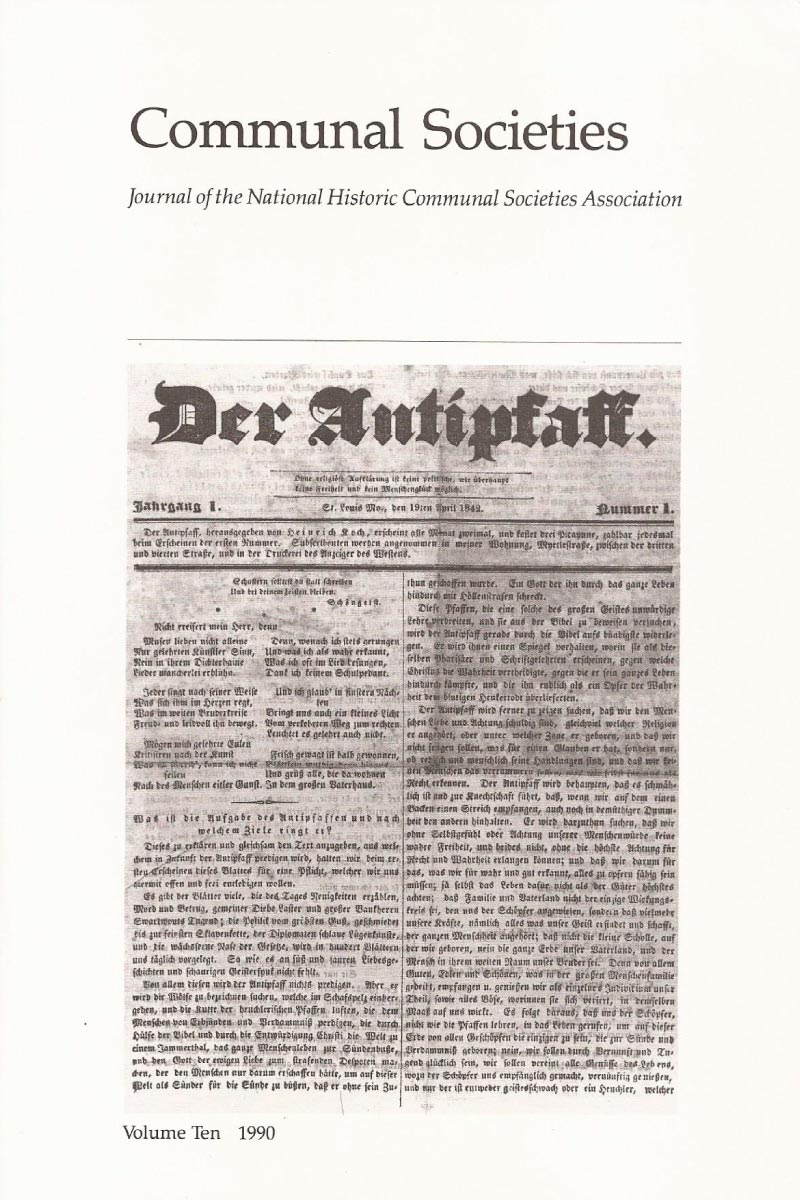 Communal Societies, Vol. 10, 1990
$11.00 – $25.00
Description
Contents
Socialist and Anarchist Communities
GERD ALFRED PETERMANN
The Communia and Sociality Colonies and Their Roots in the German Social-Reform Movement of St. Louis, 1846-47, 1
AXEL ROLF SCHAEFER
The Intellectual Dilemma of Socialist Communitarian Thought: The Communal Settlements of Equality and Burley in Washington, 24
CHRISTINA M. LEMIEUX
The Sunrise Cooperative Farm Community: A Collectivist Utopian Experiment, 39
The Reformation Heritage
TIMOTHY MILLER
A Guide to the Literature on the Hutterites, 68
ANN K. U. TUSSING
The Hungry Orphan, Conrad Beissel, 87
STEPHEN J. STEIN
Shaker Gift and Shaker Order: A Study of Religious Tension in Nineteenth-Century America, 102
LEROY J. DAY
Koinonia Partners: An Intentional Community Since 1942, 114
Reviews
GAILFRED BOLLER SWEETLAND
Pilgrims of a Common Life: Christian Community of Goods through the Centuriesby, Trevor J. Saxby, 124
JOHN E. MURRAY
Shaker Communities, Shaker Lives, by Priscilla J. Brewer, 125
PAULA LOCKLAIR
The Transformation of Moravian Bethlehem: From Communal Mission to Family Economy, by Beverly Prior Smaby, 127
ARTHUR S. KEENE
Industrial Colonies and Communities, by Stephen Jackson, 128
Cover
The first page of the first issue of Der Antipfaff, edited and published in St. Louis from 1842 to 1845 by Heinrich Koch, one of the earliest rationalist German-American papers and the first to explicitly address an audience of workingmen. Courtesy of the Missouri Historical Society.
Additional information
| | |
| --- | --- |
| Shipping Destination | USA and Canada, International |