Sale!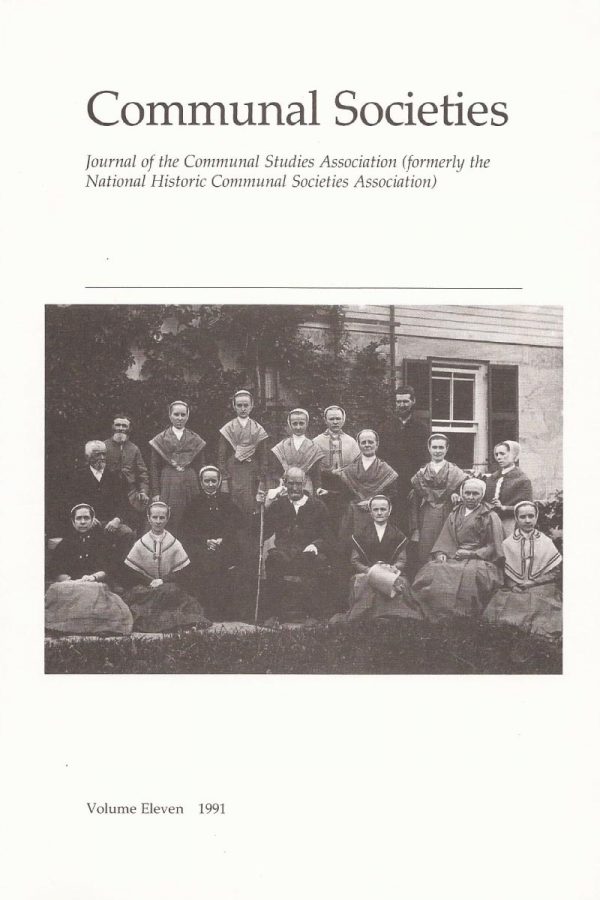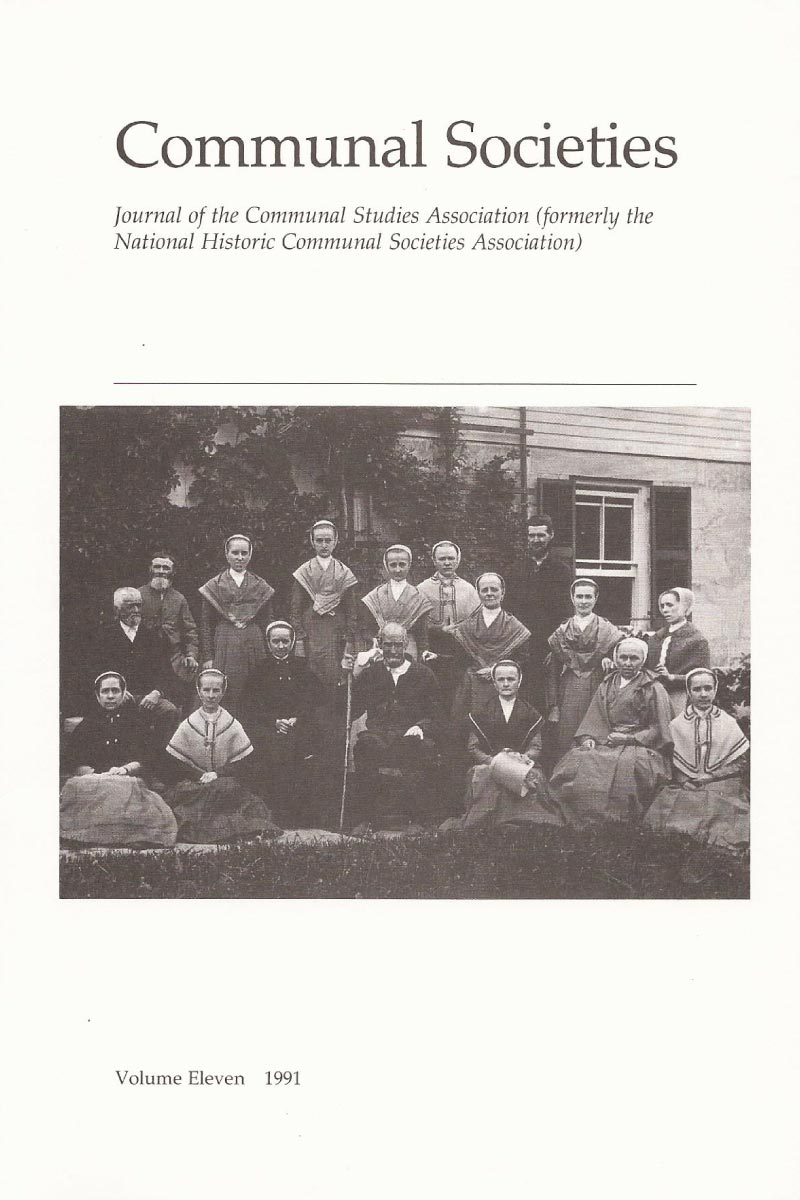 Communal Societies, Vol. 11, 1991
$11.00 – $25.00
Description
Contents
Shaker Studies
JEAN M. HUMEZ
"Weary of Petticoat Government": The Specter of Female Rule in Early Nineteenth-Century Shaker Politics, 1
STEPHEN PATERWIC
From Individual to Community: Becoming a Shaker at New Lebanon, 18
JAMES LATIMORE
Natural Limits on the Size and Duration of Utopian Communities, 34
DONALD F. DURNBAUGH
Relocation of the German Bruderhof to England, South America, and North America, 62
JOHN E. LYONS
Toil and a Peaceful Life: Peter V. Verigin and Doukhobor Education, 78
Reviews
TIMOTHY MILLER
All Things New: American Communes and Utopian Movements, 1860-1914, by Robert S. Fogarty, 93
JOHN B. WOLFORD
Shaker Village Views: Illustrated Maps and Landscape Drawings by Shaker Artists of the Nineteenth Century, by Robert P. Emlen; Shaker Furniture Makers, by Jerry V. Grant and Douglas R. Allen, 95
STANLEY E. HORST
Fair, Clear, and Terrible: The Story of Shiloh, Maine, by Shirley Nelson, 99
ERNEST J. GREEN
Great Possessions: An Amish Farmer's Journal, by David Kline, 101
CHARLES P. LEWARNE
The Reluctant Radicals: Jacob Beilhart and the Spirit Fruit Society, by James L. Murphy, 102;
Spirit Fruit: A Gentle Utopia, by H. Roger Grant, 102
Book Notes
JAMES H. SWEETLAND
The European Journals of William Maclure, edited by John S. Doskey, 104
Cover
A little over one-third of the members of the New Lebanon North Family posed on the south side of the second dwelling house. It appeared in the March, 1893, edition of Pomeroy's Advance Thought newspaper. It was perhaps taken during the summer of 1892, just a few months before Elder Frederick Evans was released from being the first elder.
Additional information
| | |
| --- | --- |
| Shipping Destination | USA and Canada, International |