Sale!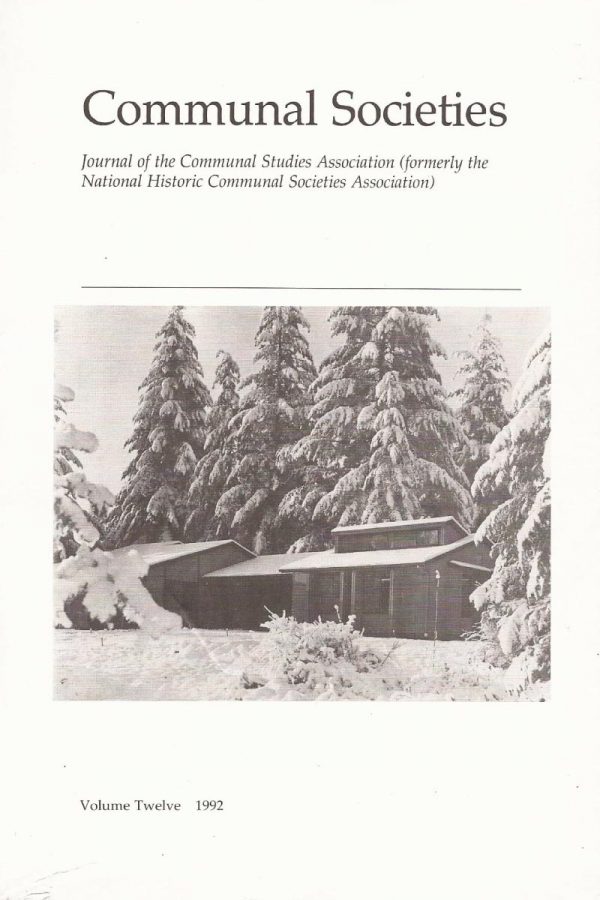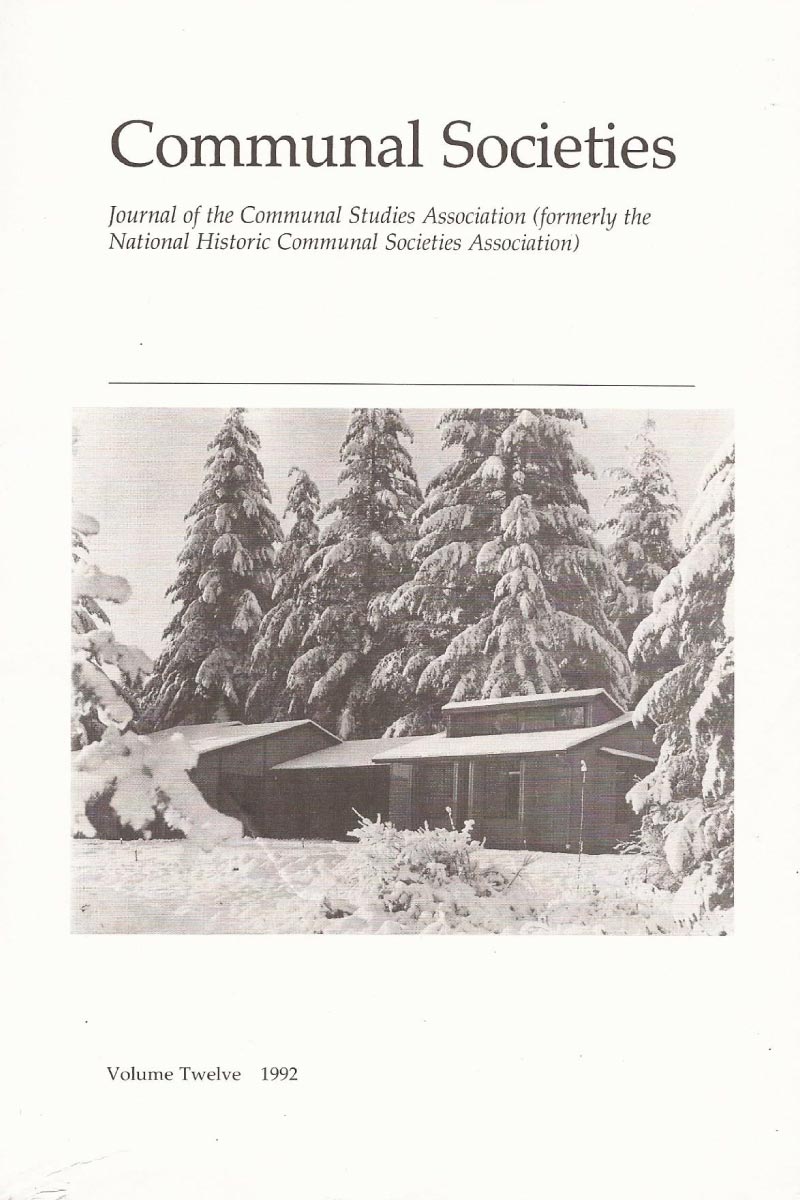 Communal Societies, Vol. 12, 1992
$11.00 – $25.00
Description
Contents
CAROL WEISBROD
Communal Groups and the Larger Society: Legal Dilemmas, 1
BRET T. CARROLL
Spiritualism and Community in Antebellum America: The Mountain Cove Episode, 20
DAVID T. STEWART
A Survey of Shiloh Arts, 40
LUCY JAYNE KAMAU
The Anthropology of Space in Harmonist and Owenite New Harmony, 68
DENNIS HARDY
Utopian Communities in Britain in the Early Twentieth Century: The Example of New Town, 90
Documents
CAROL KOLMERTEN
Voices from New Harmony: The Letters of Hannah Fisher Price and Helen Gregoroffsky Fisher, 113
Reviews
CARMEN HENDERSHOTT
The Hippies and American Values, by Timothy Miller, 129
JEFFREY KAPLAN
When Prophets Die: The Post-charismatic Fate of New Religious Movements, edited by Timothy Miller, 131
KATHRYN MANSON TOMASEK
The Utopain Alternative: Fourierism in Nineteenth-Century America, by Carl J. Guarneri, 132
OKSANA CARLSON
American Communes to 1860; a Bibliography, by Philip N. Dare, 134
Cover
Shiloh's school building, Dexter, Oregon. Bob Huston, architect. Courtesy of Shiloh Youth Revival Centers.
Additional information
| | |
| --- | --- |
| Shipping Destination | USA and Canada, International |