Sale!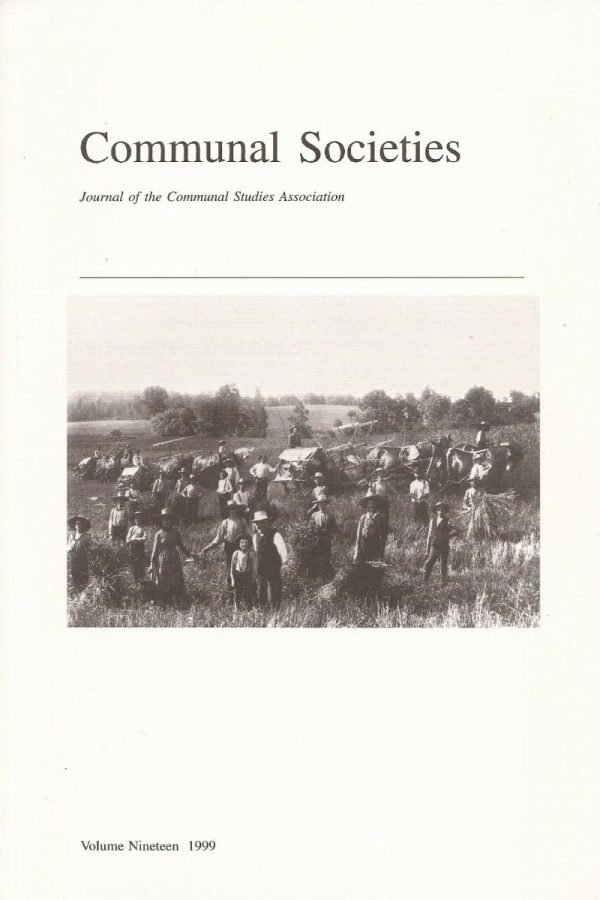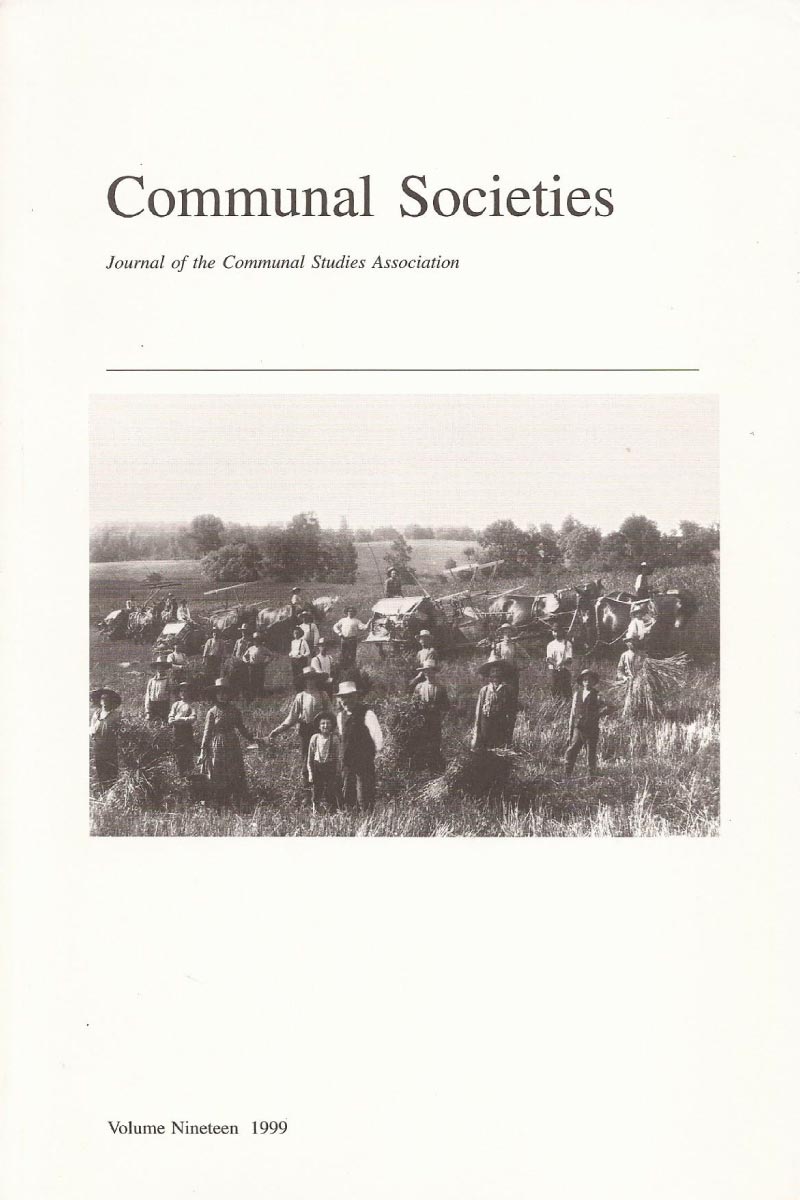 Communal Societies, Vol. 19, 1999
$11.00 – $25.00
Description
Contents
BRAD WHITSEL
Taking Shelter from the Coming Storm: The Millennial Impulse of the Church Universal and Triumphant's Royal Teton Ranch, 1
SORA H. FRIEDMAN
No Place Like Home: The Settling of Jersey Homesteads,
New Jersey, 23
LYMAN TOWER SARGENT
The Ohu Movement in New Zealand: An Experiment in Government Sponsorship of Communal Living in the 1970s, 49
YAACOV OVED
Communes in the Twentieth Century, 67
JOHN E. MURRAY AND METIN M. COSGEL
Regional Specialization in Communal Agriculture: The Shakers, 1850-1880, 73
GRAHAM MELTZER
Cohousing: Linking Community and Sustainability, 85
PHILIP E. WEBBER
Jakob Sylvan's Preface to the Zoarite Anthology, Die Wahre Separation, oder die Wiedergeburt, As an Introduction to Un(der)studies Separatist Principles, 101
Reviews
ELIZABETH A. DEWOLFE
Bodies of Life: Shaker Literature and Literacies, by Etta M. Madden, 129
LUCY JAYNE KAMAU
Les Icariens: The Utopian Dream in Europe and America, by Robert P. Sutton, 131
MIKE TYLDESLEY
Against the Wind: Eberhard Arnold and the Bruderhof, by Markus Baum, 134
Cover
The journal cover shows a harvest scene at the Zoar community (see the article by Philip Webber), circa 1890. Both men and women worked during the grain harvest. This is one of a series of photographs which were made into post cards and sold to visitors during the last years of the Zoar Society's existence. The photograph is provided courtesy of the Ohio Historical Society.
Additional information
| | |
| --- | --- |
| Shipping Destination | USA and Canada, International |