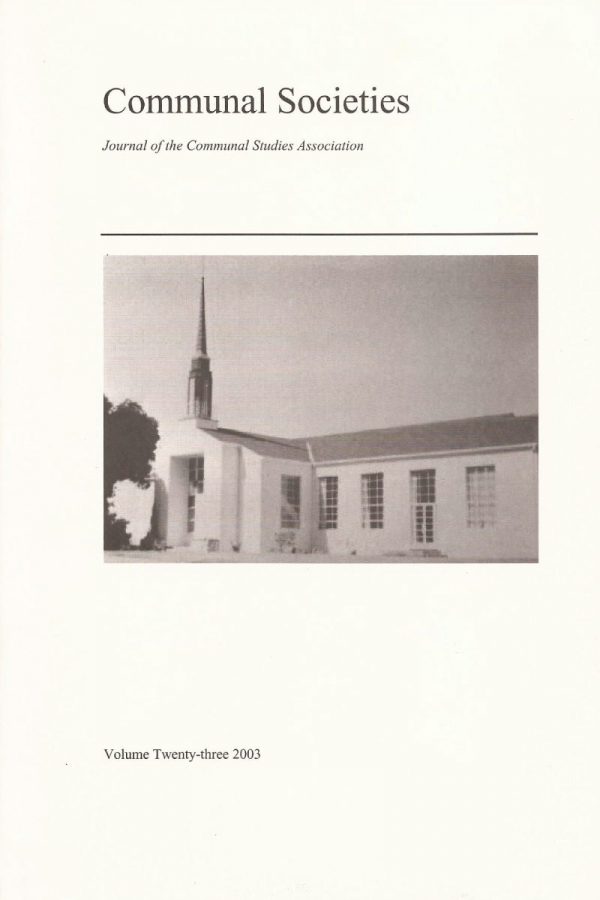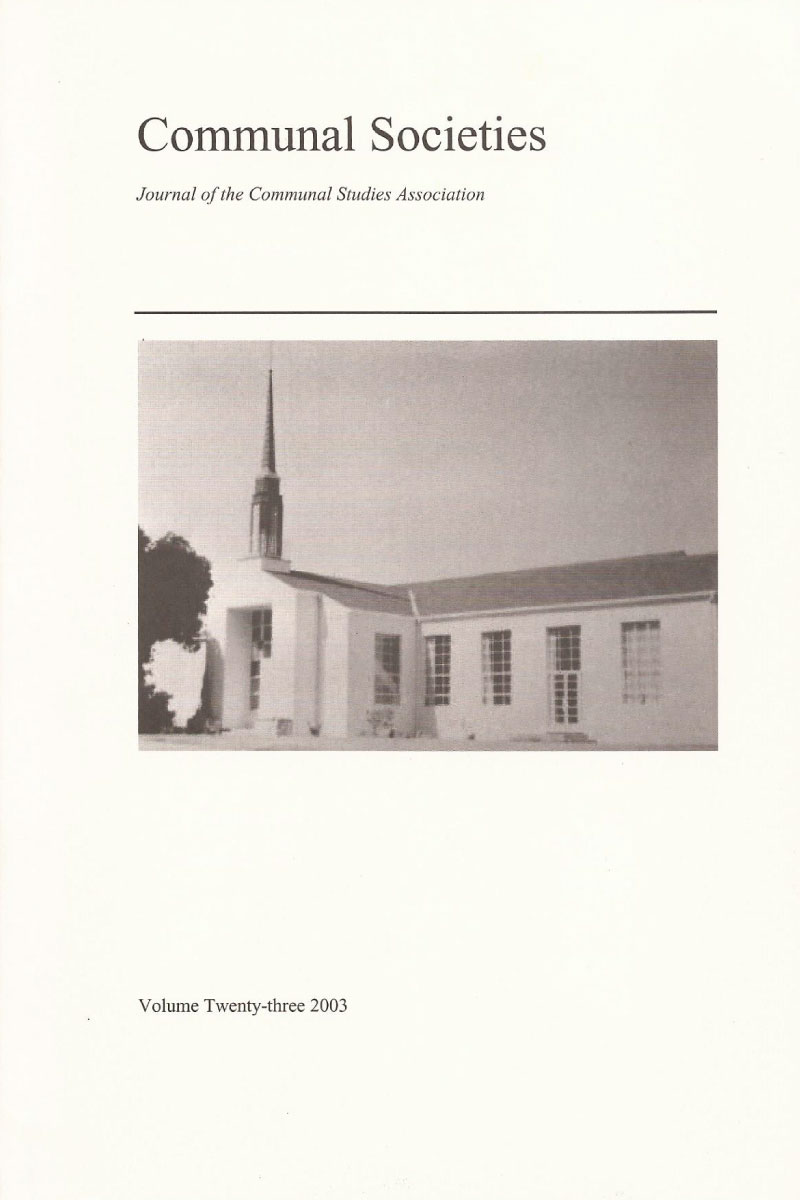 Communal Societies, Vol. 23, 2003
Free
Print version no longer available.
Description
Contents
ROBERT BATES GRABER AND C. RAYMOND BARROW
A General Typology of Communalism, 1
EBERHARD FRITZ
Roots of Zoar, Part Two, 29
ETTA MADDEN
Cider as a Sign:  Diverse Interpretations of Shaker Spirits and Spirituality, 45
DIANA M. GARNO
Cabet's Recruitment of Women for the Icarian Emigration to America and Women's Sense of Betrayal, 63
JESSIE L. EMBRY AND JANIECE JOHNSON
Harmony Hills: A Twentieth Century Mormon Cooperative, 75
TIM HODGDON
"The Male Work Ethic Was Busted":  Black Bear Ranch, 1968-1974, 95
NELL COOK
Stories and Storytelling in Intentional Community, 121
DAN MCKANAN
Intentional Individuals:  Growing Up in Radical Christian Communities, 129
Documents
CHARLES E. MOORE
Not a Lifestyle, 145
Reviews
SHIRLEY ANDREWS
Shaking the Faith:  Women, Family, and Mary Marshall Dyer's Anti-Shaker Campaign, 1815-1867, by Elizabeth DeWolfe, 151
PETER HOEHNLE
The Amish in the American Imagination, by David Weaver-Zercher, 153
MARLYN MCGARY KLEE.
Desire and Duty at Oneida:  Tirzah Miller's Intimate Memoir, by Robert S. Fogarty, ed.,  155
TIMOTHY MILLER
Drop City, by T. Coraghessan Boyle, 160
Cover
The journal cover shows the former Harmony Hills Chapel (Latter Day Saints) near San Juan Bautista, California, 1987.  Photograph courtesy of Gary Cameron, Hollister, California.