Sale!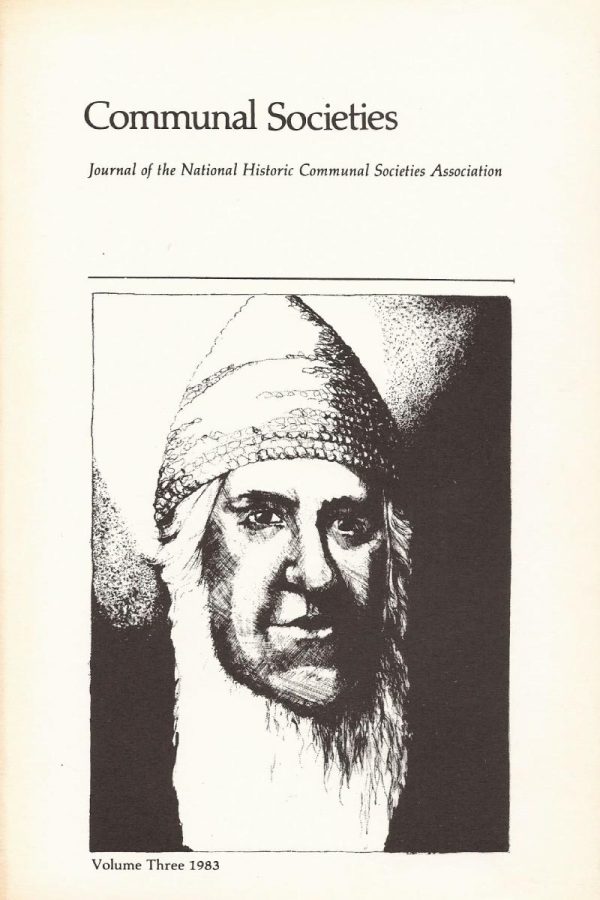 Communal Societies, Vol. 3, 1983
$11.00 – $25.00
Description
Contents
ROSEMARY D. GOODEN
A Preliminary Examination of the Shaker Attitude toward Work, 1-15
JEANETTE C. LAUER
Sex Roles in Nineteenth-century American Communal Societies, 16-28
JOHN CALVIN SPURLOCK
Anarchy & Community at Modern Times, 29-47
AVRAHAM YASSOUR
Topos & Utopia in Landauer's & Buber's Social Philosophy, 48-67
OTOHIKO OKUGAWA
Intercommunal Relationships among Nineteenth-century Communal Societies in America, 68-82
YAACOV OVED
Communes & the Outside World: Seclusion & Involvement, 83-92
HOWARD P.  SEGAL
From Utopian Communities to Utopian Writings: A Change in Form & Purpose, 93-100
DONALD W.  WHISENHUNT
Utopians, Communalism & the Great Depression, 101-10
NORMAN H. MURDOCH
Anglo-American Salvation Army Farm Colonies, 1890-1910, 111-21
JOHN L. NETHERS
Occupational Changes among the Old Order Amish in the Holmes County Vicinity of Ohio, 122-39
Notes
HERBERT A. WISBEY, Jr.
Research Note: Rufus Rockwell Wilson's Tour of Five Utopian Communities in 1888, 140-46
JANE DUPREE BEGOS, ed. and trans.
Henri Levi's The Perilous Voyage to Icaria, 147-57
RICHARD D.WETZE
 J C. M W.C. Peters at Economy: A Reappraisal, 158-74
Reviews
JOHN HARLOW OTT
The Shaker Holy Land: A Community Portrait, by Edward R. Horgan,  175-76
ROSE MARY LAWSON
The Sodus Shaker Community, by Herbert A. Wisbey, Jr., 176-77
ROGER L. HALL
The Shaker Spiritual, by Daniel W Patterson, 177-79
BILL C. MALONE
Music of the Shakers (Record), by Salli Terri, arranger, 179-80.
CARL GUARNERI
The Grand Domestic Revolution: A History of Feminist Designs for American Homes, Neighborhoods, and Cities, by Dolores Hayden,  180-82.
JOHN BONSIGNORE
The Boundaries of Utopia, by Carol Weisbrod, 182-84
WILLIAM F. VARTORELLA
Extraordinary Groups: The Sociology of Unconventional Life-Styles, 2nd ed., by William M. Kephart, 184-86
FRANK H. SMYRL
Passionate Liberator: Theodore Dwight Weld and the Dilemma of Reform, by Rober H. Abzug, 186-87
Additional information
| | |
| --- | --- |
| Shipping Destination | USA and Canada, International |