Sale!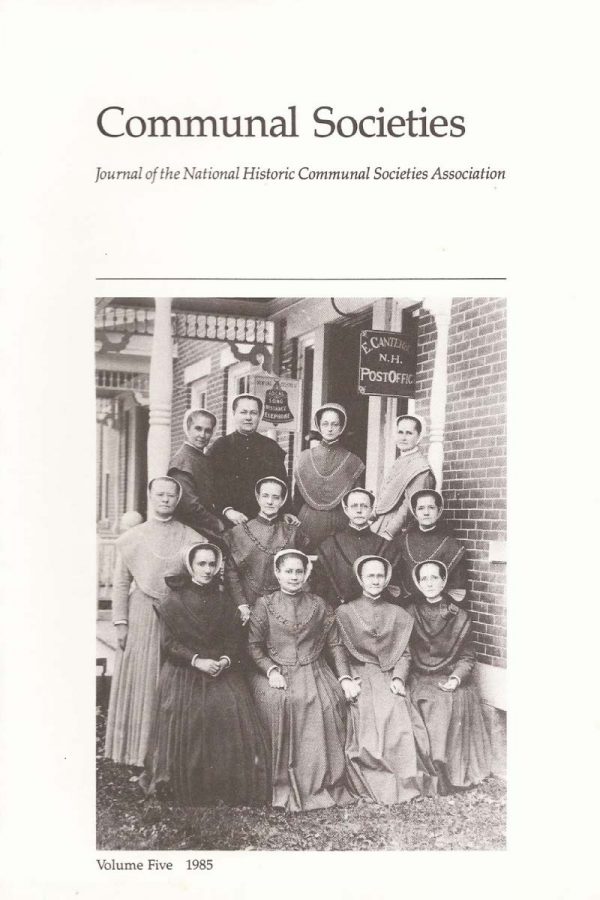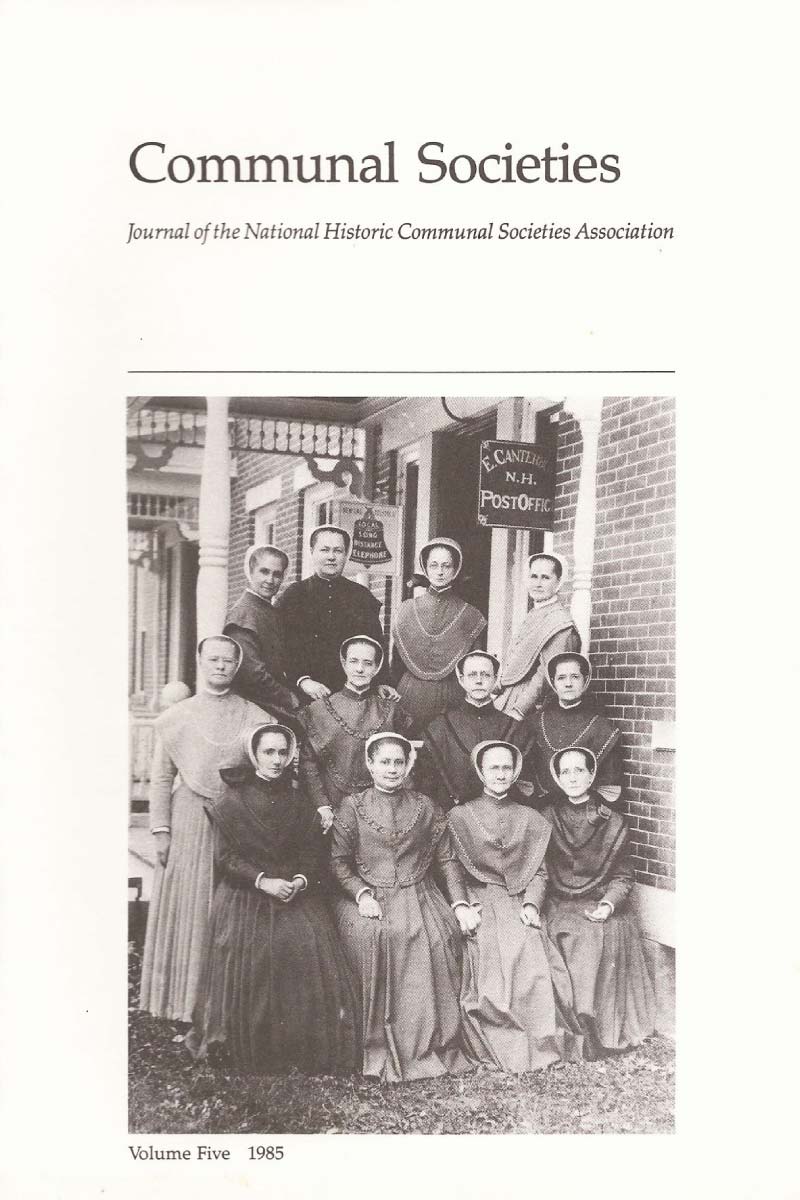 Communal Societies, Vol. 5, 1985
$11.00 – $25.00
Print version no longer available.
Description
Contents
JONATHAN G. ANDELSON
The Gift To Be Single:  Celibacy and Religious Enthusiasm in the Community of True Inspiration, 1
MARIA FÖLLING-ALBERS
The Kibbutz as an Alternative Living Community and the Role of Education,  33
HENRY NEAR
Utopian and Post-Utopian Thought:  The Kibbutz as Model, 41
ATSUSHI SHIRAI
The Impact of Owenism on Japan, 59
CARL GUARNERI
Who Were the Utopian Socialists?  Patterns of Membership in American Fourierist Communities, 65
MELANIE ARCUDI AND PAULINE MEYER
The Brotherhood of the Sun, 1969-1985:  A Memoir,  82
JON WAGNER
Success in Intentional Communities:  The Problem of Evaluation,   89
MARTHA A. ACKELSBERG
Sexual Divisions and Anarchist Collectivization in Civil War Spain, 101
BEVERLY GORDON
Dress in American Communal Societies, 122
ARTHUR S. PARSONS
Redemptory Intimacy:  The Family Culture of the Unification Church, 137
LAWRENCE FOSTER
Shaker Spiritualism and Salem Witchcraft:  Social Perspectives on Trance and Possession Phenomena, 176
KNOX MELLON
Job Harriman and Llano del Rio:  The Chimerical Quest for a Secular Utopia, 194
Reviews
SUSAN MATARESE
Women of Fair Hope, by Paul M. Gaston, 207
WILLIAM SIMS BAINBRIDGE
Technological Utopianism in American Culture, by Howard P. Segal, 208
MARGARET BEATTIE BOGUE
Letters from a Young Shaker:  William S. Byrd at Pleasant Hill, edited by Stephen J. Stein, 210
BEVERLY GORDON
A Lasting Spring, by Jessie Catherine Kinsley, 211
D'ANN CAMPBELL
Fanny Wright:  Rebel in America, by Celia Morris Eckhardt, 213
CARL GUARNERI
The Unbounded Frame:  Freedom and Community in Nineteenth-Century American Utopianism, by Michael Fellman, 214
JAMES H. SWEETLAND
The Utopian Vision of Charles Fourier:  Selected Texts on Work, Love, and Passionate Attraction, edited by Jonathan Beecher and Richard Bienvenu, 216
F. ALAN DUVAL (EMERITUS)
Amana:  From Pietist Sect to American Community, by Diane L. Barthel, 217
Cover
Photo of Shaker Sisters outside the Express office at East Canterbury (N.H.) c 1914.  Photo courtesy of Hancock Shaker Village.
Additional information
| | |
| --- | --- |
| Shipping Destination | USA and Canada, International |