Sale!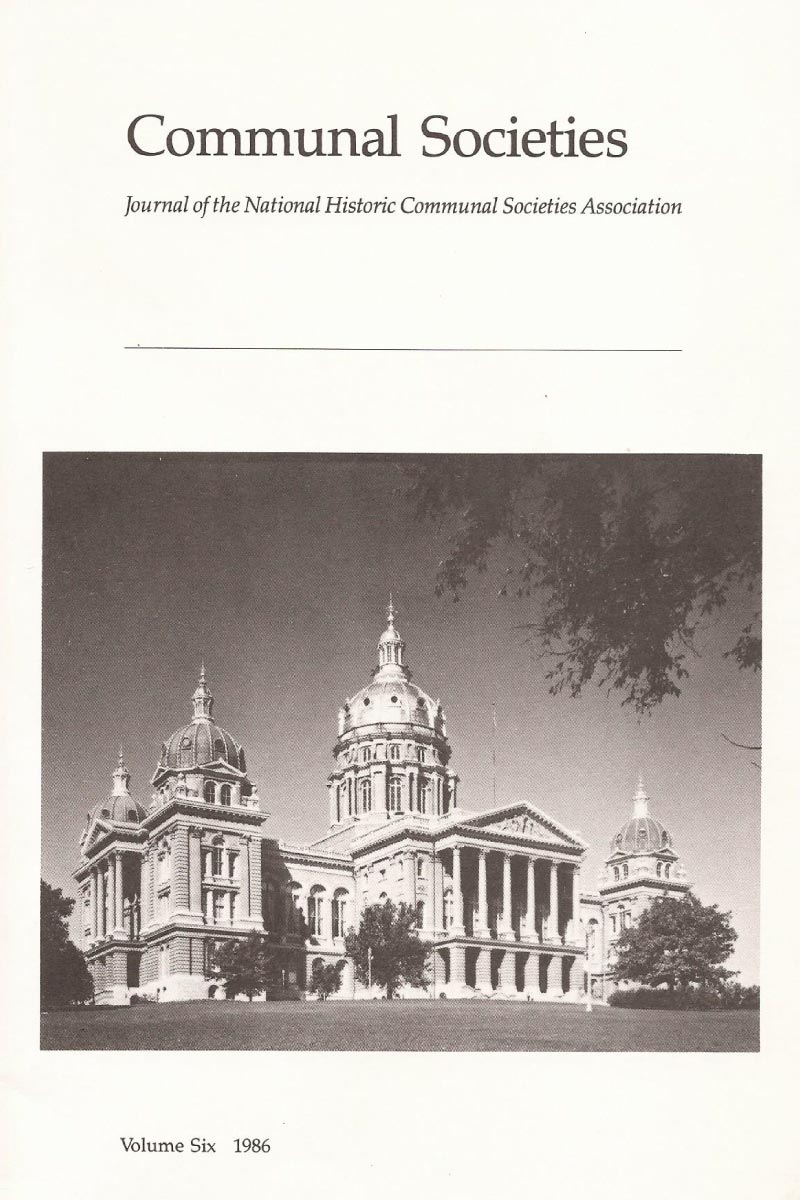 Communal Societies, Vol. 6, 1986
$11.00 – $25.00
Description
Content
JACK QUARTER
Intergenerational Discontinuity in the Israeli Kibbutz,1
CONTEMPORARY URBAN COMMUNES
LEWIS E. DURHAM
The Urban Middle-Class Communal Movement, 31
RONDA HEARD AND SUSAN BERGER
A Workshop for the Education and Formation of Communal Households, 40
ROGER WUNDERLICH
The Three Phases of Modern Times-Communitarian, Reform, and Long Island, 50
MARTIN A. BIERBAUM
Bolton Hall's Free Acres Experiment: The Single Tax and Anarchism in New Jersey, 61
JANE DUPREE BEGOS
"Icaria": A Footnote to the Peters Colony, 84
Two First-Hand Accounts
REGINA ROTH
Taizé: A Memoir, 95
LOUIS C. ANDROES
The Rajneesh Experience: A Report, 101
WILLIAM L. SMITH
The Use of Structural Arrangements and Organizational Strategies by Urban Communes, 118
W. THOMAS MAINWARING
Communal Ideals, Worldly Concerns, and the Moravians of North Carolina, 1753-1772, 138
LILLIAN M. SNYDER
The Contribution of Icarian, Alfred Piquenard, to Architecture in Iowa and Illinois, 163
JON WAGNER
Sexuality and Gender Roles in Utopian Communities: A Critical Survey of Scholarly Work, 172
Reviews
NORMAN H. MURDOCH
The Salvation Army Farm Colonies by Clark C. Spence, 189
ARTHUR O. LEWIS
Red Star: The First Bolshevik Utopia, by Alexander Bogdanov,190
Cover
Photograph of the Iowa State Capitol, designed by the Icarian, Alfred Piquenard.
Additional information
| | |
| --- | --- |
| Shipping Destination | USA and Canada, International |