Sale!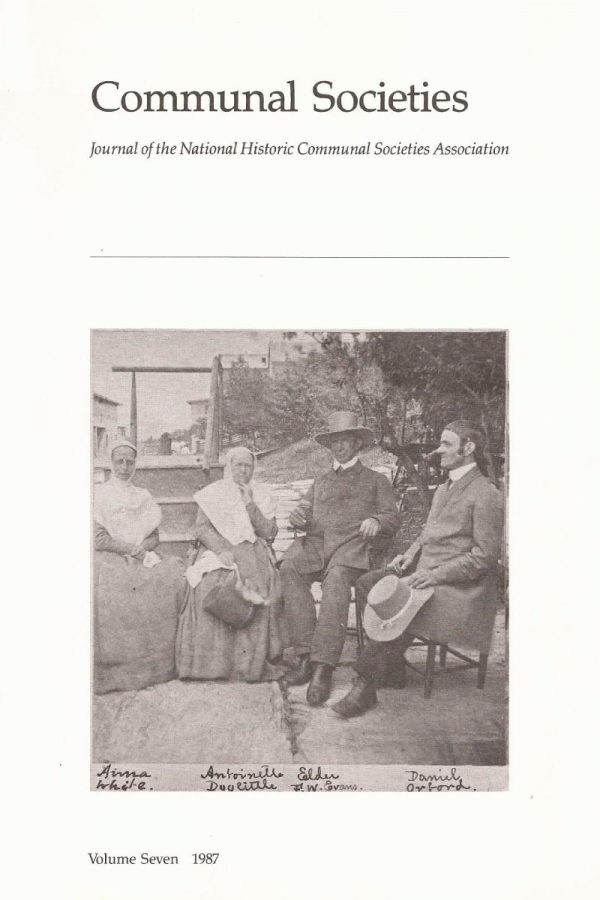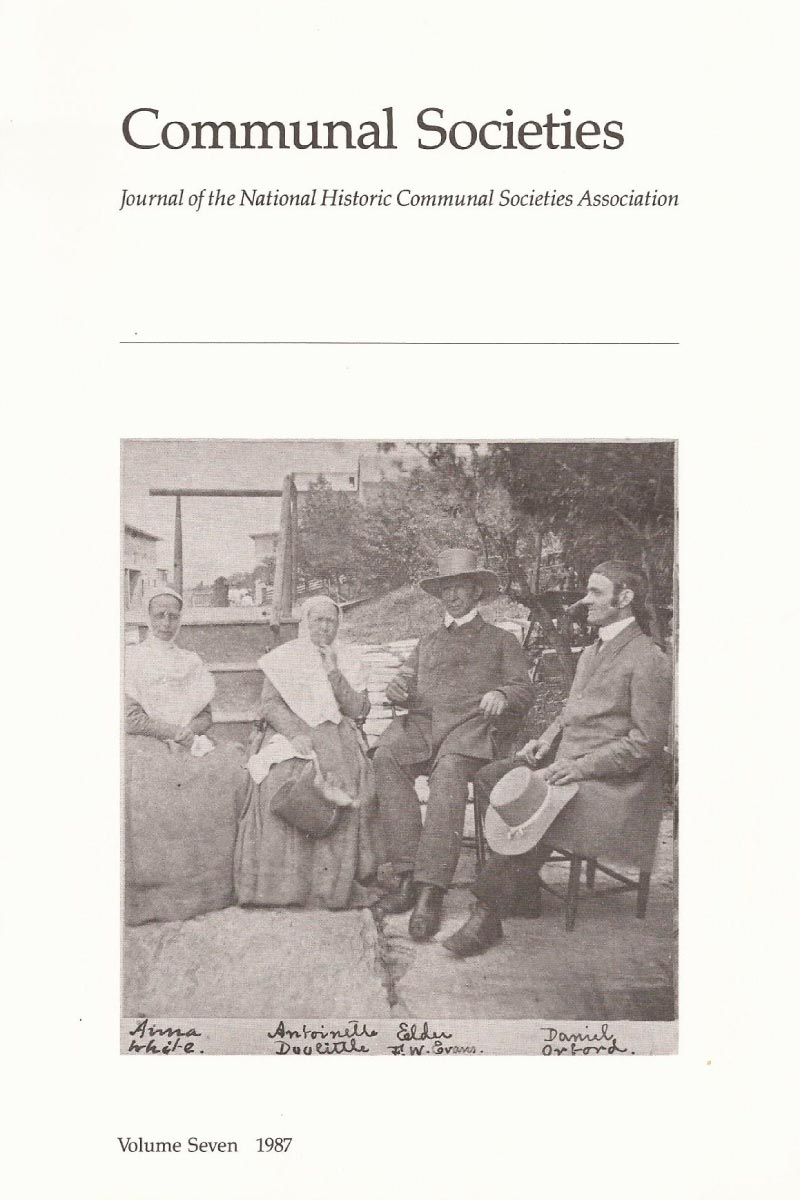 Communal Societies, Vol. 7, 1987
$11.00 – $25.00
Description
Contents
Shaker Studies
JANE F. CROSTHWAITE
The Spirit Drawings of Hannah Cohoon: Window on the Shakers and Their Folk Art, 1
KAREN K. NICKLESS and PAMELA J. NICKLESS
Trustees, Deacons, and Deaconesses: The Temporal Role of the Shaker Sisters, 1820-1890, 16
PRISCILLA J. BREWER
"Numbers Are Not the Thing for Us to Glory In":  Demographic Perspectives on the Decline of the Shakers, 25
BARBARA ROTUNDO
Crossing the Dark River:  Shaker Funerals and Cemeteries, 36
BENNETT LOWENTHAL
The Topolobampo Colony in the Contest of Porfirian Mexico, 47
KIT FIRTH CRESS
Communitarian Connections:  Josiah Warren, Robert Smith, and Peter Kaufmann, 67
FRANCIS SHOR
The Utopian Project in a Communal Experiment of the 1930's: The Sunrise Colony in Historical and Comparative Perspective, 82
Communitarian Sources
MARK F. WEIMER
The William A. Hinds American Communities Collection, 95
Reviews
DALE L. FLESHER
The Angel and the Serpent: The Story of New Harmony, by William E. Wilson, 104
REGINA SIEGFRIED
The Shaker Spiritual Narrative, by Diane Sasson, 105
TIMOTHY MILLER
Communal Love at Oneida:  A Perfectionist Vision of Authority, Property, and Social Order, by Richard DeMaria, 106
CAROLYN C. BENNETT
Utopias, by Peter Alexander and Roger Gill, 108
SUSAN E. SEARING
Alternative Lifestyles:  A Guide to Research Collections on Intentional Communities, Nudism, and Sexual Freedom, by Jefferson P. Selth, 109
BOOKS NOTES 111
Cover
A Shaker group, probably at Canaan, N.Y.  From a stereopticon photograph taken by a Troy, N.Y. photographer and once part of the personal collection of William A. Hinds, a member of the Oneida Community and author of American Communities.  Courtesy of the William A. Hinds Collection, Syracuse University Library.
Additional information
| | |
| --- | --- |
| Shipping Destination | USA and Canada, International |