Sale!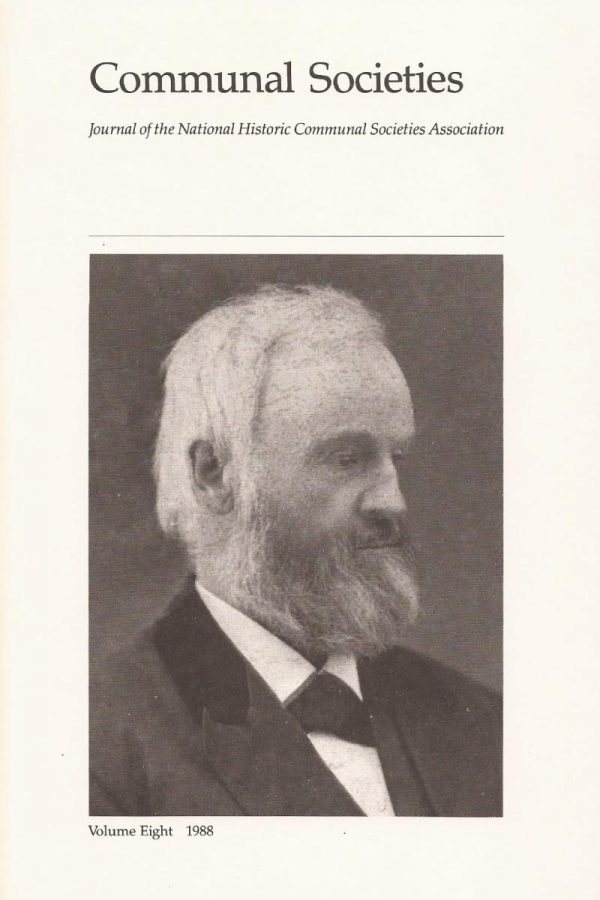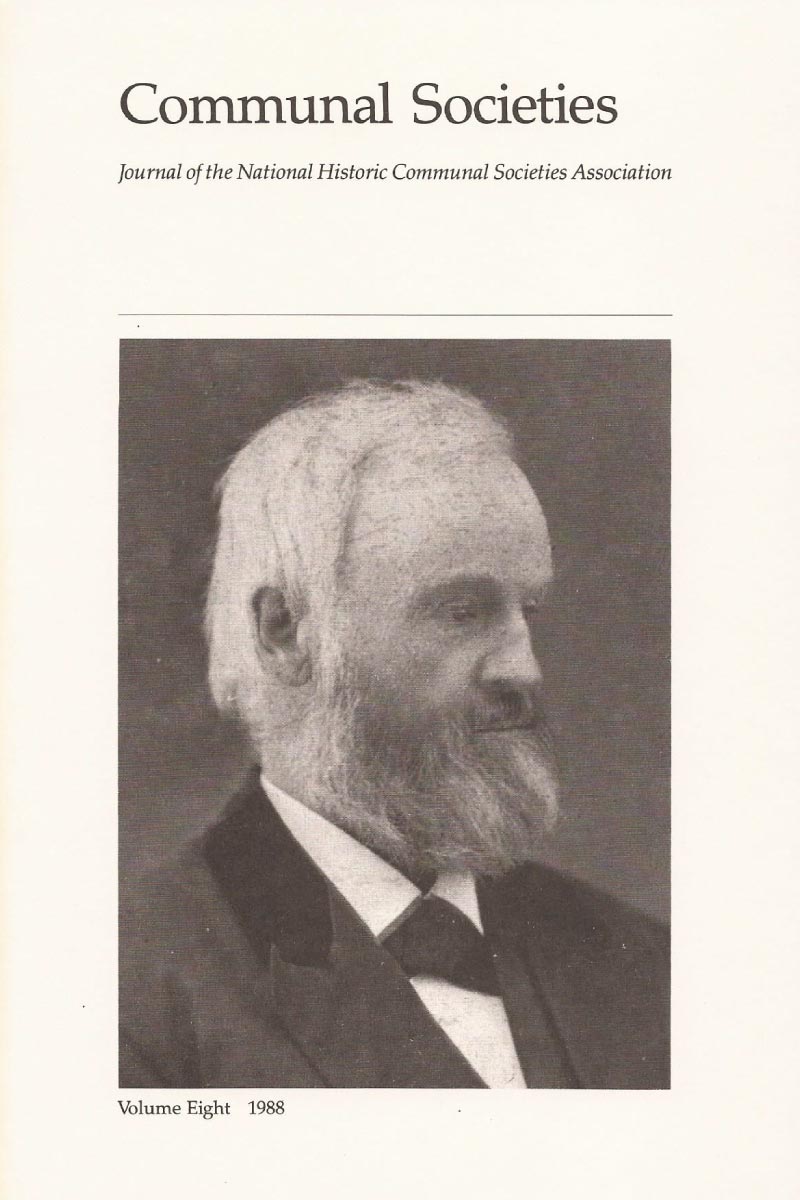 Communal Societies, Vol. 8, 1988
$11.00 – $25.00
Description
Contents
Conflict at Oneida
LAWRENCE FOSTER
The Rise and Fall of Utopia: The Oneida Community Crises of 1852 and 1879, 1
ELLEN WAYLAND-SMITH
The Status and Self-Perception of Women in the Oneida Community, 18
Kibbutz Studies
SHALOM ENDLEMAN
Foreign Volunteers in the Kibbutz: The Dilemma of Ideology vs. The Work Force, 54
DOV DAROM
Utopia and Reality: Some Contradictions and Challenges in Kibbutz Education, 67
JOHN R. HALL
Jonestown and Bishop Hill: Continuities and Disjunctures in Religious Conflict, 77
ANITRA BALZER
Donald Vose: Home Grown Traitor, 90
ERNEST J. GREEN
The Labadists of Colonial Maryland (1683-1722), 104
Communal Document
Isaac Reiter
"They suffer no one to spit on the floor…", edited by Carl M. Becker, 122
Reviews
DELMUS E. WILLIAMS
Builders of the Dawn: Community Lifestyles in a Changing World, by Corinne McLaughlin and Gordon Davidson, 125
KARL A. PETER
The Chronicle of the Hutterian Brethren (Volume 1: Das Grosse Geschichtbuch der Hutterian Brüder), by The Hutterian Brethren, 126
KATHY D. BRACE
Women in Shaker Community and Worship: A Feminist Analysis of the Uses of Religious Symbolism, by Marjorie Procter-Smith, 128
MAX E. STANTON
Mormonism in Conflict: The Nauvoo Years, by Annette P. Hampshire, 129
GERALD L. GUTEK
The History of the Kibbutz: Communal Education, 1904-1929, by Reuven Porat (Joseph R. Blasi, English editor; appendix by David Myers), 130
Cover
Portrait of John Humphrey Noyes (1811-1886), founder of the Oneida Community, circa 1879. Courtesy of the Oneida Community Historical Committee and Syracuse University Library.
Additional information
| | |
| --- | --- |
| Shipping Destination | USA and Canada, International |