Sale!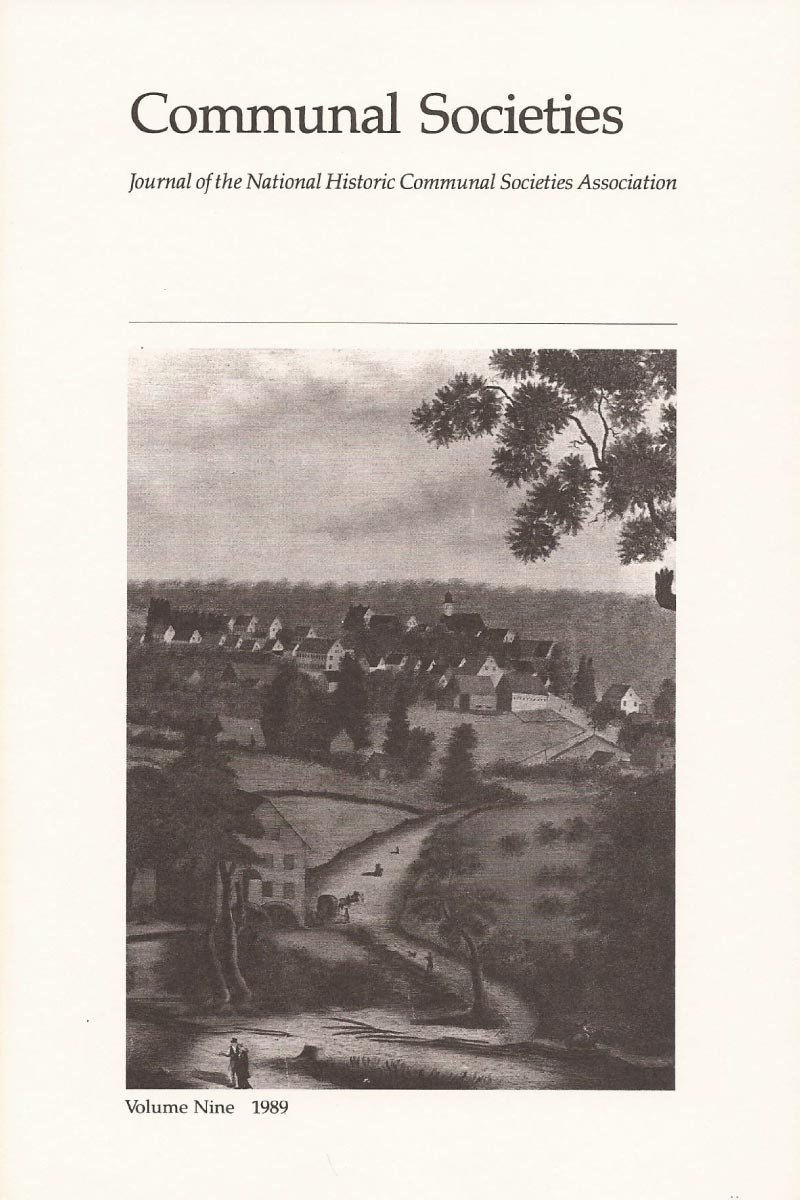 Communal Societies, Vol. 9, 1989
$11.00 – $25.00
Description
Contents
Moravian Communal Life
THOMAS J. HAUPERT
Apprenticeship in the Moravian Settlement of Salem, North Carolina, 1766-86, 1
JOHANNA MILLER LEWIS
The Use of Water Power on the Wachovia Tract of North Carolina by the Moravians During the Eighteenth-Century, 10
JOHANNA MILLER LEWIS
Liturgical and Social Change in Moravian Communities, 1750-1823, 23
Communalism and the "New Age"
JAMES A. SANTUCCI
The Aquarian Foundation, 39
CHARLES REDENIUS
Lindisfarne: Change and Development in a Utopian Community, 62
Owenism in America and Ireland
LUCY JAYNE BOTSCHAROW
Disharmony in Utopia: Social Categories in Robert Owen's New Harmony, 76
VINCENT GEOGHEGAN
Ralahine: Ireland's Lost Utopia, 91
JACK CRITTENDEN
Veneration of Community, 105
Reviews
NECHAMA SATATY
An Early View of the Shakers: Benson John Lossing and the Harper's Article of July, 1857, by Don Gifford
The Shakers and the World's People, by Flo Morse, 123
MARTIN D. JOACHIM
The Edward Deming Andrews Memorial Shaker Collection, by E. Richard McKinstry, 125
WILLIAM L. SMITH
The Shaker Holy Land: A Community Portrait, by Edward R. Horgan, 126
NORMAN H. MURDOCH
The Utopian Novel in America: 1886-1896; the Politics of Form, by Jean Pfaelzer, 128
ROD A. JANZEN
Life and Conduct of the late Brother Ezechiel Sangmeister, translated from the German Leben und Wandel by Ezechiel Sangmeister (translated by Barbara M. Schindler), 129
Cover
"Southwest View of Salem," by Daniel Welfare; colored lithograph on paper; signed lower left "D. Welfare fecit AD 1824." Courtesy of the Wachovia Historical Society.
Additional information
| | |
| --- | --- |
| Shipping Destination | USA and Canada, International |