Sale!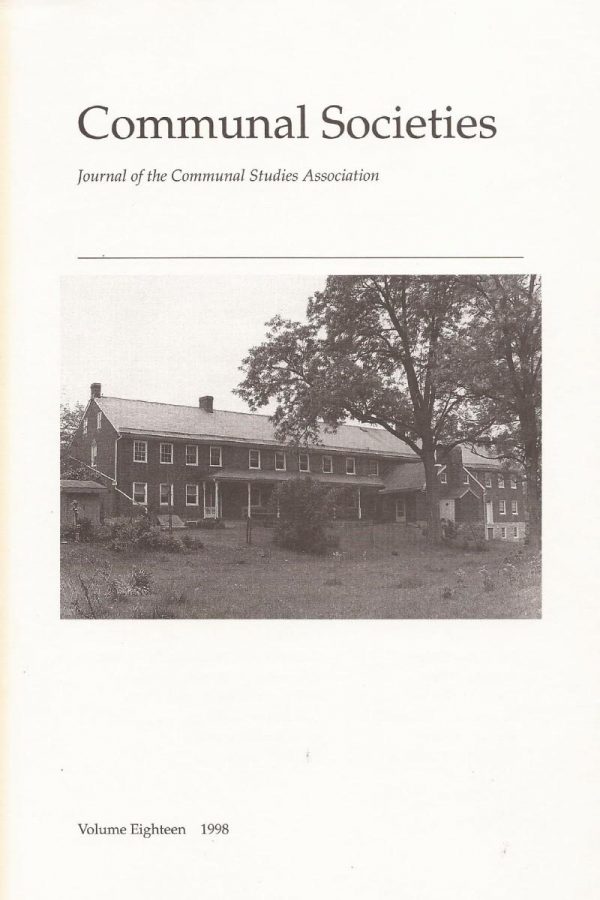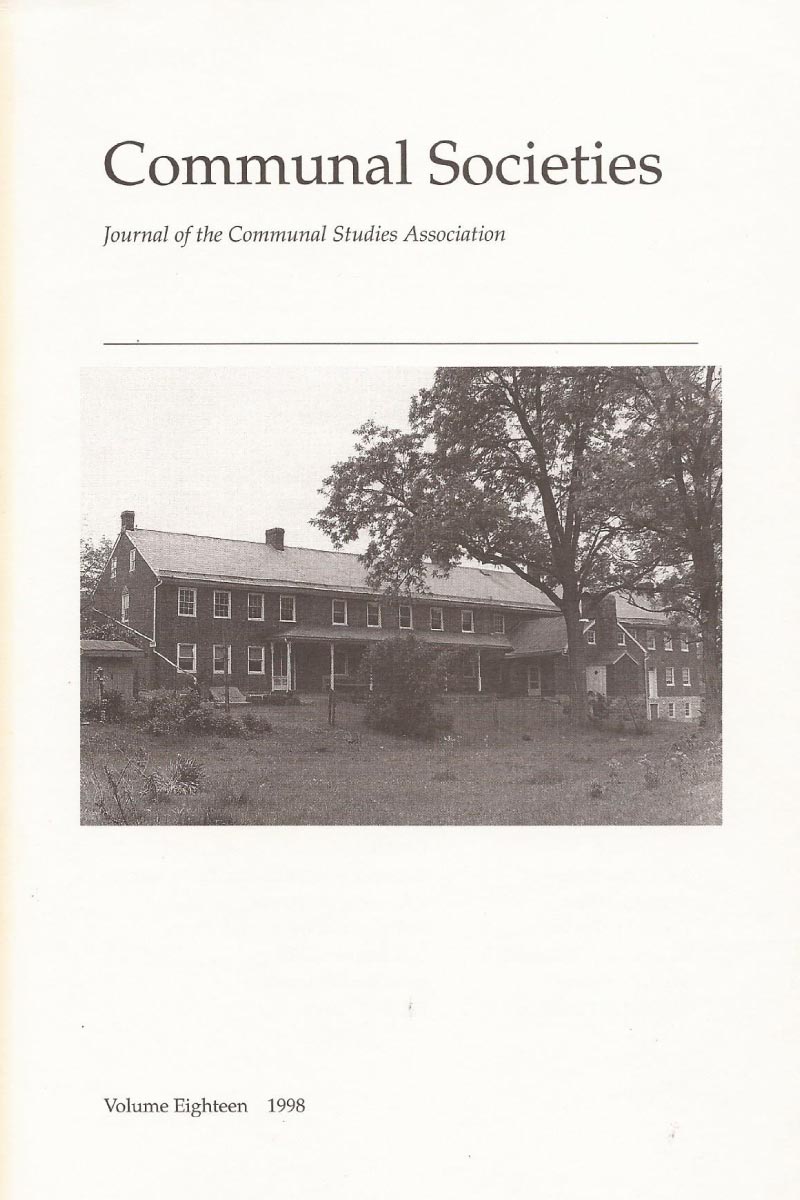 Communal Societies, Vol. 18, 1998
$11.00 – $25.00
Description
Contents
JAN MARTIN BANGS
Challenge and Response: The Environmental Crisis and the Kibbutz Movement, 1
JOHN GAL
Pensions on the Kibbutz: The Implications of the Undermining of Social Security for the Aged in Communal Societies, 9
ELIZABETH A. DEWOLFE
"So Much They Have Got for Their Folly": Shaker apostates and the Tale of Woe, 21
SUZANNE THURMAN
"No Idle Hands Are Seen": The Social Construction of Work in Shaker Communities, 36
DENISE SEACHRIST
Musical Treasures of the Snow Hill Cloister: Manuscripts, Monographs, and Monastical Mysteries, 53
PETER HOEHNLE
With Malice Toward None: The Inspirationist Response to the Civil War, 1860-1865, 62
J. EUGENE CLAY
Russian Israel, 81
TARA MCCARTHY
The Medium of Grace: Mutual Criticism in the Oneida Community, 92
Reviews
BARBARA A. MATHIEU
Hutterite Beginnings: Communitarian Experiments during the Reformation, by Werner O. Packull, 107
LANNY HALDY
Origins of the Shakers: From the Old World to the New World,by Clarke Garrett, 109
SUSAN LOVE BROWN
Interracialism and Christian Community in the Postwar South: The Story of Koinonia Farm, by Tracy Elaine K'Meyer, 111
GARY L. HEWITT
A Separate Canaan: The Making of an Afro-Moravian World in North Carolina, 1763-1840, by Jon F. Sensbach, 113
JO ANN MCNAMARA
Building Sisterhood: A Feminist History of the Sisters, Servants of the Immaculate Heart of Mary, by Sisters, Servants of the Immaculate Heart of Mary, 115
JONATHAN G. ANDELSON
Gaviotas: A Village to Reinvent the World, by Alan Weisman, 116
Cover
The Snow Hill Society was the long-lived daughter colony of the more noted Ephrata Society of Lancaster County, Pennsylvania. Snow Hill was sited on the southern outskirts of the village of Quincy, Pennsylvania (north of Waynesboro) in Franklin County, Pennsylvania. It flourished from the late 18th century to the late 19th century, numbering at its height some forty celibate brothers and sisters.
Additional information
| | |
| --- | --- |
| Shipping Destination | USA and Canada, International |