Sale!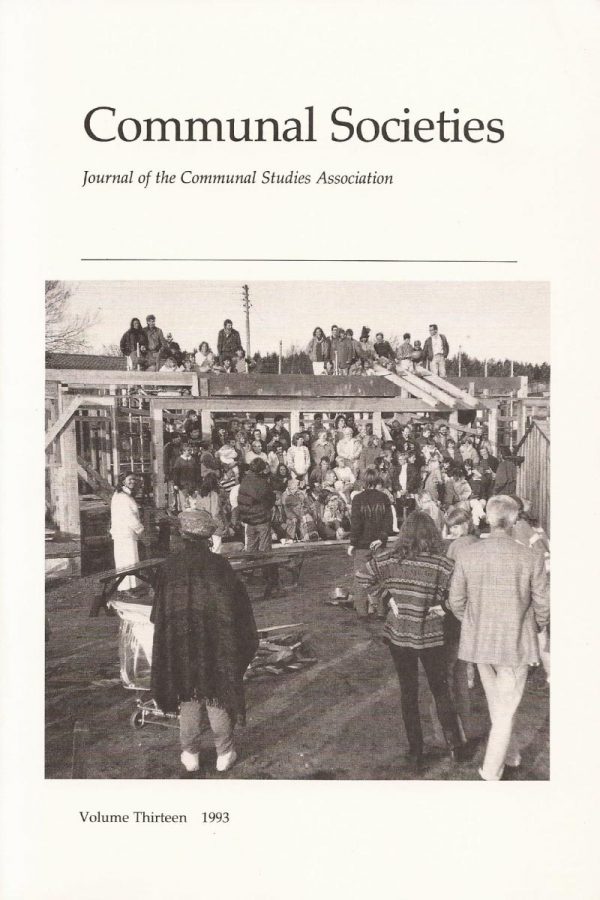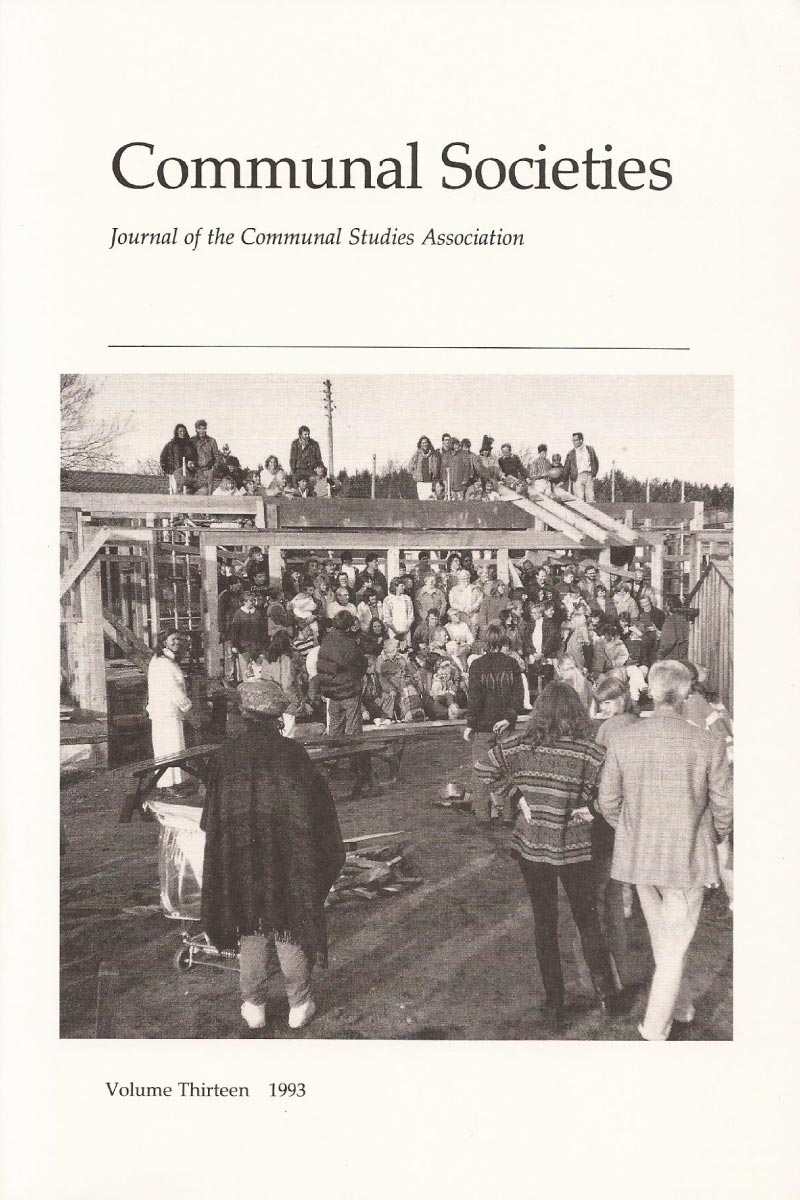 Communal Societies, Vol. 13, 1993
$11.00 – $25.00
Description
Contents
WILLIAM J. METCALF
Findhorn: The Routinization of Charisma, 13
JOHN E. MURRAY
A Demographic Analysis of Shaker Mortality Trends, 22
DIANE SASSON
Individual Experience, Community Control, and Gender: The Harvard Shaker Community During the Era of Manifestations, 45
ELLEN EISENBERG
The Limits of Gender Equality in 19th Century American Jewish Colonies, 71
DAVID NELSON DUKE
The Evolution of Religion in Wilhelm Keil's Community: A New Reading of Old Testimony, 84
FRANKLIN H. LITTELL
The Communitarian Ideal in a Rapidly Changing Political Context, 99
YUVAL DROR
Education for Cooperating in the Histadrut Labour Federation and Israeli National Frameworks, 1940-1960: Theory, Partial Success and Causes of Failure, 121
Book Reviews
METIN M. COSGEL
America's Utopian Experiments, by Brian J. L. Berry, 136
DENNIS HARDY
New Arcadias, Robert Owen and the Landscape of Utopia: New Lanark and New Harmony, edited by Patrick Eyres; Two Airdale Landscapes: St. Ives and Saltair, edited by Howard Eaglestone, Patrick Eyres, Andrew Griffiths, Stuart Rawnsley (eds.), 138
JAMES H. SWEETLAND
Zig-Zag and Swirl; Alfred W. Lawson's Quest for Greatness, by Lyell D. Henry Jr., 140
ALISON F. GAMES
Mother's First-Born Daughters: Early Shaker Writings on Women and Religion, edited by Jean Humez, 142
JONATHAN G. ANDELSON
Two Hundred Years of American Communes, by
Yaacov Oved, 143
Cover
Findhorn Foundation members on the site of the new guest accommodation, celebrating the 29th birthday of the community. Photo by William J. Metcalf.
Additional information
| | |
| --- | --- |
| Shipping Destination | USA and Canada, International |