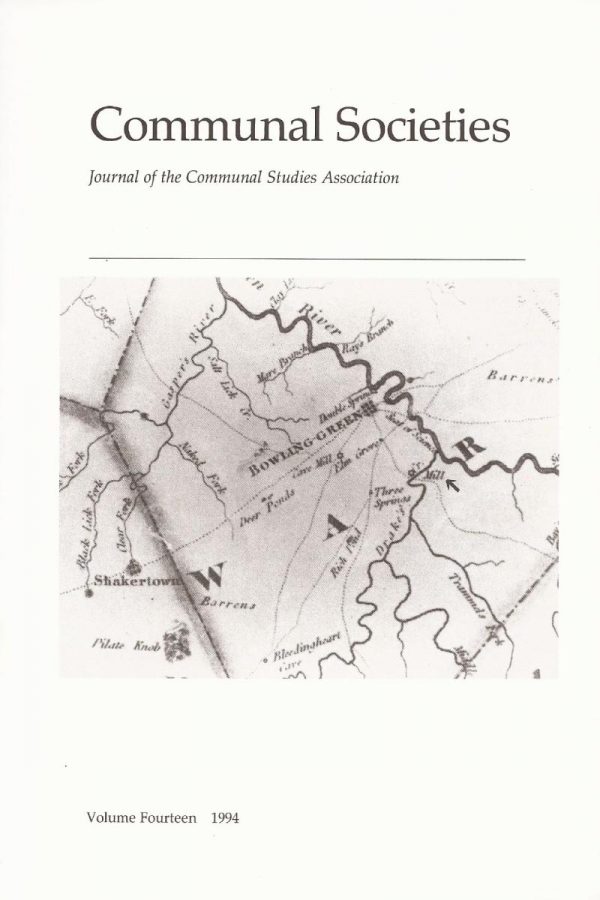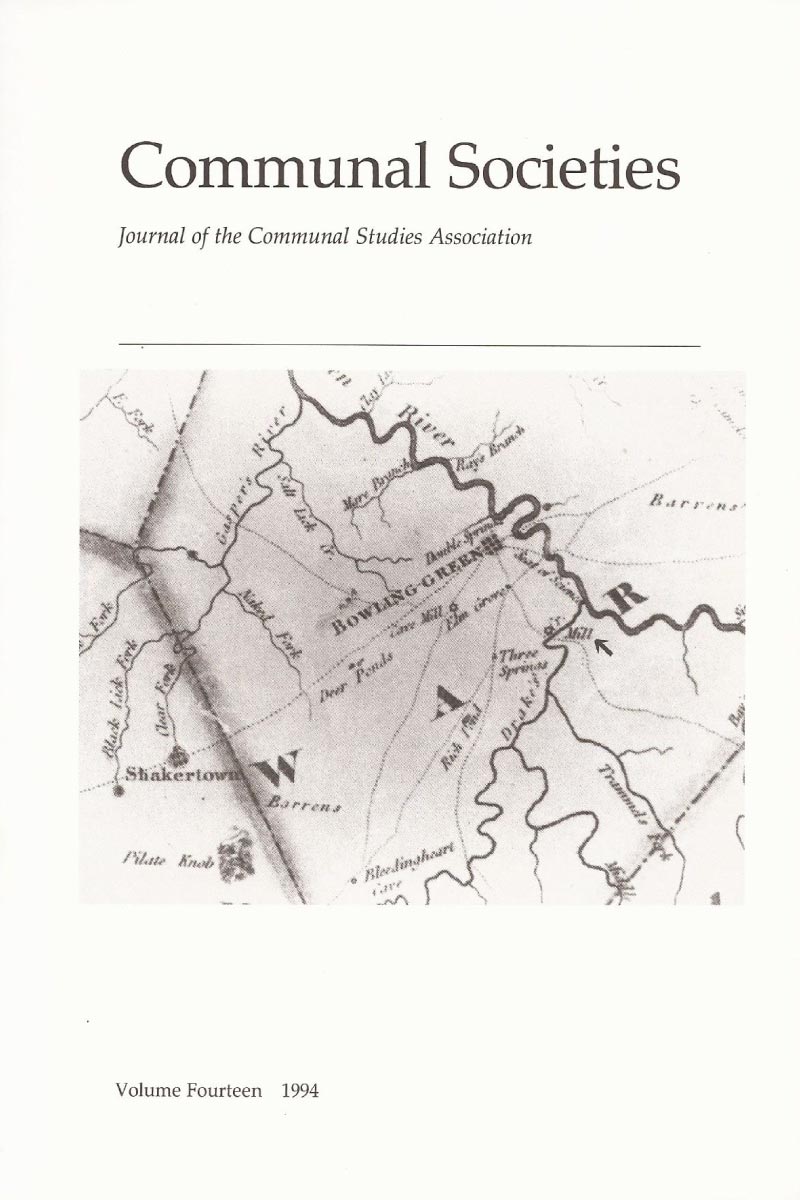 Communal Societies, Vol. 14, 1994
Free
Print version is no longer available.
Description
Contents
Perspectives On Amana
JONATHAN G. ANDELSON
Introduction: Boundaries in Communal Amana, 1
JONATHAN G. ANDELSON
What the Amana Inspirationists Were Reading, 7
LANNY HALDY
In All the Papers: Newspaper Accounts of Communal Amana, 1867-1924, 20
METIN M. COSGEL
Market Integration and Agricultural Efficiency of Communal Amana, 36
SHERI F. CRAWFORD
Arcosanti: An American Community Looking Toward the Millennium, 49
ROD JANZEN
The Prairieleut: A Forgotten Hutterite People, 67
GARRY FAVEL
Culture, Collectivism and Chaos: A Case Study, 90
DONNA PARKER
"Ho! For Drakes Creek:" Something Ventured, Nothing Gained, 113
Reviews
ERIC ALDEN ELIASON
Kidnapped from That Land: The Government Raids on the Short Creek Polygamists, by Martha Sontag Bradley, 123
CLAUDE K. SLUDER
Shaker Songs: Come to Zion, by Norumbega Harmony and The Singers of Hancock Shaker Village, 125
ROBERT P. SUTTON
Utopian Episodes: Daily Life in Experimental Colonies Dedicated to Changing the World, by Seymour R. Kesten, 127
ROBERT J. ROSENTHAL
The Concept of Utopia, by Ruth Levitas, 129
GERHARD K. FRIESEN
George Rapp's Years of Glory: Economy on the Ohio 1834-1847,by Karl J. R. Arndt, 130
DIANE SASSON
Women in Spiritual and Communitarian Societies in the United States, by Wendy Chmielewski, Louis J. Kern and Marlyn Klee-Hartzell, 132
D'ANN CAMPBELL
This Strange Society of Women: Reading the Letters and Lives of the Women's Commonwealth, by Sally L. Kitch 134
Cover
1818 map shows the location of both Shakers' Drakes Creek mill (designated with an arrow) and Shakertown in Logan County. Courtesy of The Kentucky Library, Western Kentucky University.