Sale!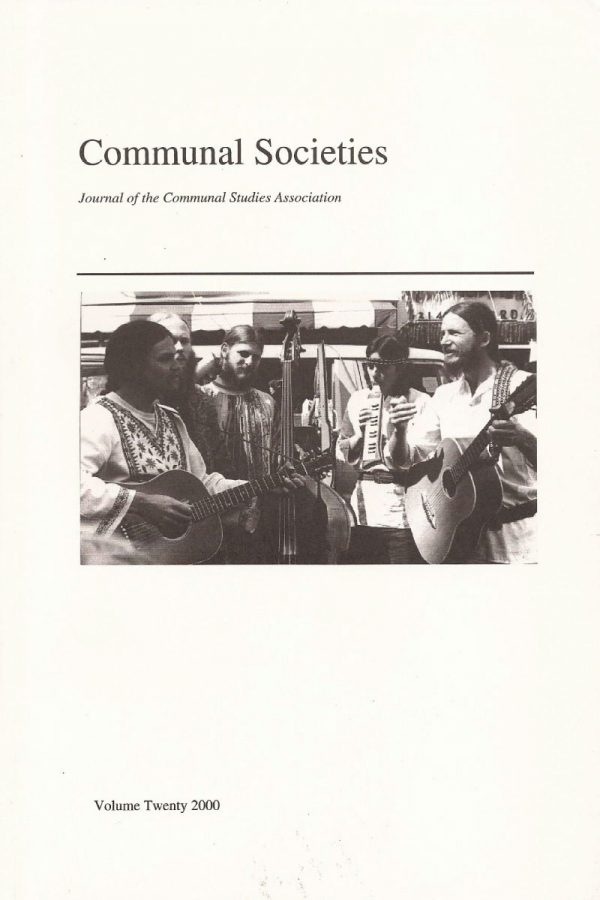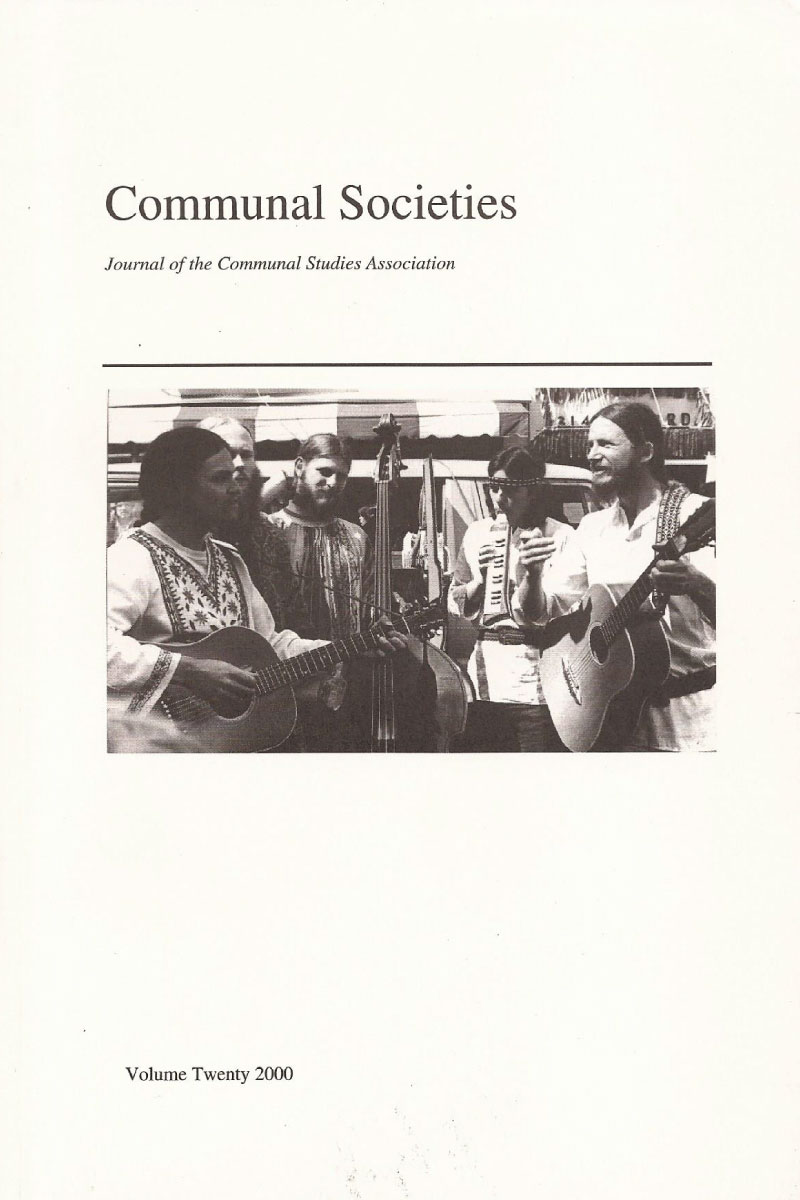 Communal Societies, Vol. 20, 2000
$11.00 – $25.00
Description
Contents
PETER MICHAEL FORSTER AND WILLIAM JAMES METCALF
Communal Groups: Social Laboratories or Places of Exile?, 1
JAMES A. KITTS
Analyzing Communal Life-Spans: A Dynamic Structural Approach, 13
CLARK KIMBERLING
"I am, dear Sir, your grateful disciple, Margaret Chappellsmith," 27
BRADLEY B. ANDREW AND METIN M. COSGEL
Regional Differences in the Size and Composition of Communal Membership: The Shakers, 1850-187,0 45
PETER HOEHNLE
Communal Bonds: Contact between the Amana Society and Other Communal Groups, 1843-1932, 59
CHARLES P. LEWARNE
The Commune That Didn't Come to Town: The Love Israel Family and a Small Town in Idaho, 81
Documents
ELLEN BROSLOVSKY
Just to Breathe: Personal Recollections of Synanon Founder Chuck Dederich 97
Reviews
ALLEN BUTCHER
People of the Rainbow: A Nomadic Utopia, by Michael I. Niman, 109
WENDY E. CHMIELEWSKI
Two Kingdoms, Two Loyalties: Mennonite Pacifism in Modern America, by Perry Bush, 112
YVONNE BELANGER JOHNSON
A Socialist Utopia in the New South: The Ruskin Colonies in Tennessee and Georgia, 1894-1901, by W. Fitzhugh Brundage, 114
MARLYN MCGARY KLEE
Moravian Women's Memoirs: Their Related Lives, 1750-1820,translated by Katherine M. Faull, 117
BRUCE PLENK
Voices From the Farm, edited by Rupert Fike, 120
PHILIP E. WEBBER
Picturing Utopia: Bertha Shambaugh and the Amana Photographers, by Abigail Foerstner, 122
Cover
The journal cover shows five members of the Love Israel family performing at the University Street Fair in Seattle, Washington, circa 1970. Love Israel is the man on the far right. Photograph by Barbara Bruch, Sev Shoon Arts Center, Seattle, Washington.
Additional information
| | |
| --- | --- |
| Shipping Destination | USA and Canada, International |