Sale!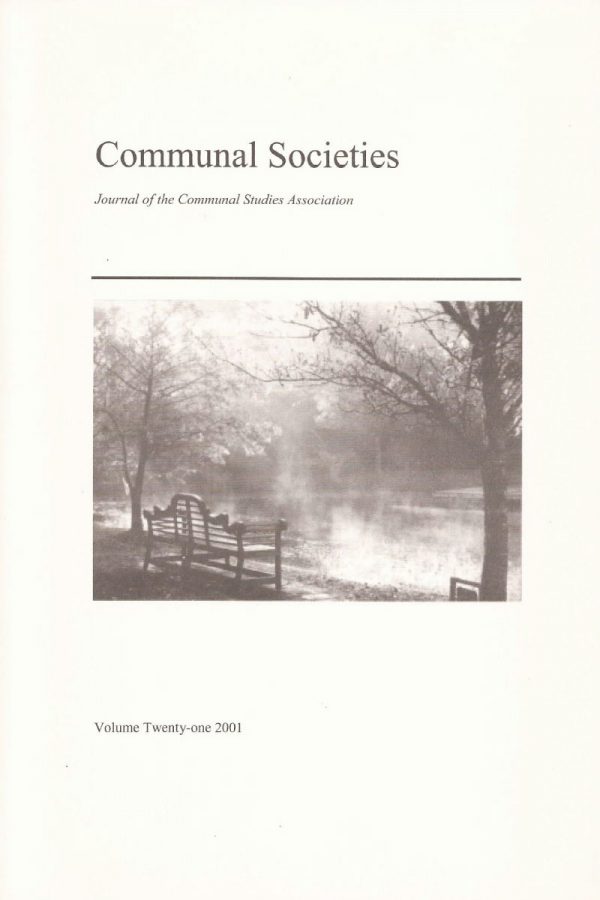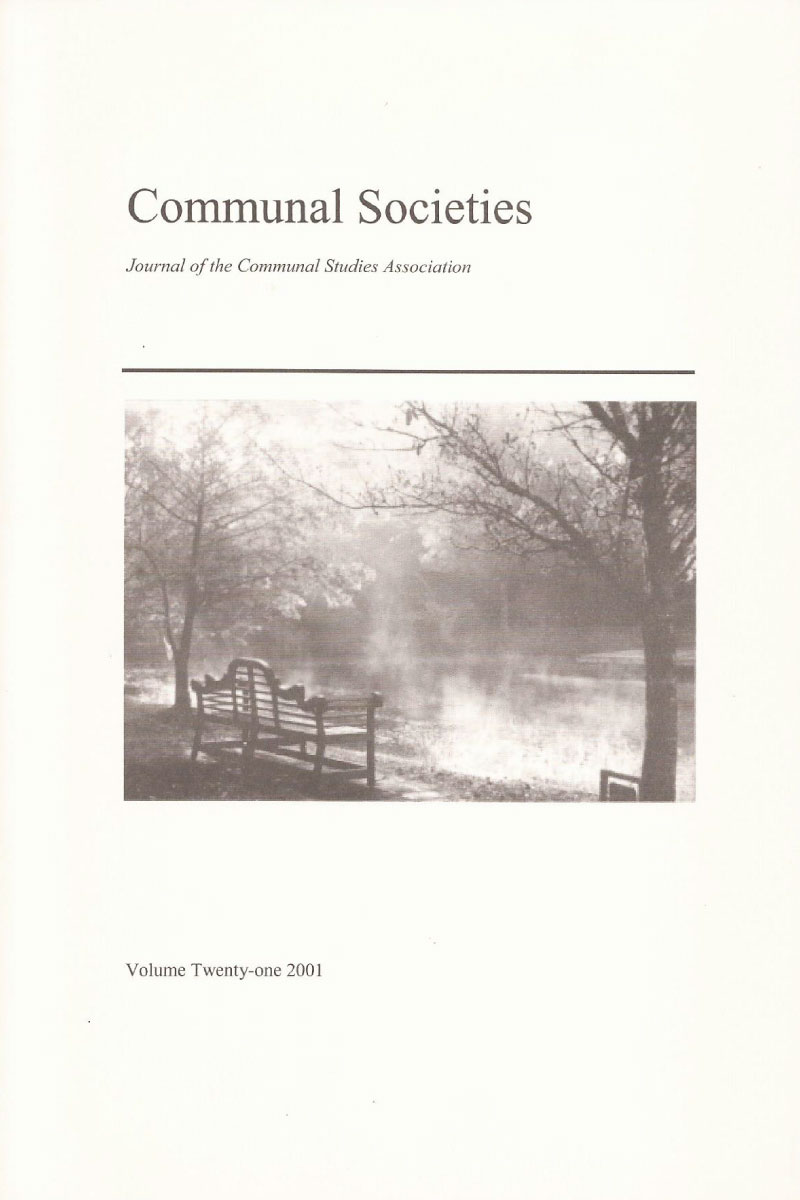 Communal Societies, Vol. 21, 2001
$11.00 – $25.00
Description
Contents
MARTHA BRADLEY
Building Community: The Fundamentalist Mormon Concept of Space, 1
DONALD DURNBAUGH
"A Pleasent & Peaceful Village": Mid-Nineteenth-Century Letters Relating to the Economy, Snow Hill, and Ephrata Societies, 21
PETER VOGT
"Ehereligion": The Moravian Theory and Practice of Marriage as Point of Contention in the Conflict between Ephrata and Bethlehem, 37
JEFFREY BACH
Ephrata and Moravian Relations: The View from Ephrata, 49
DALE GILBERT JARVIS
The Moravian Dead Houses of Labrador, Canada, 61
WILLIAM L. SMITH
Families in Contemporary Intentional Communities: Diversity and Purpose, 79
DIEDRE HUGHES
The World of Poor Eve: Re-defining Women's Roles in Nineteenth Century Utopian Communities, 95
Documents
ROBERT RHODES
The Road of No Return: Notes on a Spiritual Journey, 105
MA JAYA SATI BHAGAVATI
"Teach All Ways, For All Ways Are Mine," 117
Reviews
DEBORAH ALTUS
I"Ma Jaya Sati Bhagavati-Sharing the Heart: A Guide to Caregiving, by Java Communications, Inc., 123
DEBORAH ALTUS
"Shared Lives, Personal Journeys. The Spirit of Camphill Soltane," by Camphill Soltane, 12
MICHAEL S. CUMMINGS
The Gayndah Communes: From Aborigines and Squatters through Communes to Rural Depopulation in the Gayndah Area, by Bill Metcalf, 127
DAVID ELLER
Brethren Society: The Cultural Transformation of a "Peculiar People" by Carl F. Bowman Fruit of the Vine: A History of the Brethren, 1708-1995, by Donald F. Durnbaugh, 130
SUSAN MATARESE
Radical Religion in America: Millenarian Movements from the Far Right to the Children of Noah, by Jeffrey Kaplan, 135
R. LYN RAINARD
The Quest for Utopia in Twentieth-Century America: Volume 1: 1900-1960, by Timothy Miller, 138
DOROTHY SCHWEIDER
The Amish on the Iowa Prairie, 1840 to 1910, by Steven D. Reschley, 140
MAX E. STANTON
The Hutterites: Lives and Images of a Communal People, by Samuel Hofer, 142
Cover
The journal cover shows five members of the Love Israel family performing at the University Street Fair in Seattle, Washington, circa 1970. Love Israel is the man on the far right. Photograph by Barbara Bruch, Sev Shoon Arts Center, Seattle, Washington.
Additional information
| | |
| --- | --- |
| Shipping Destination | USA and Canada, International |